On the heels of the recent thread on Coq de Leon feathers:
Here are some images of the Coq de
Leon
feather plucking I witnessed during a visit to
Leon
in Spain some years back.
The harvesting of these feathers traditionally is from live roosters, and can be repeated as and when the feathers have grown back.
The feathers in question are situated between the 'shoulders' of the rooster, so they are neither cape nor saddle.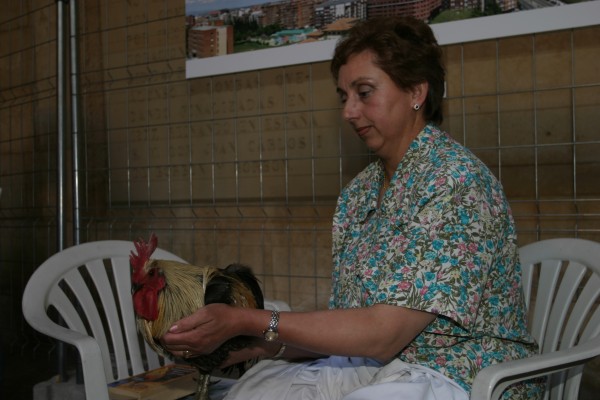 The rooster is introduced to the people watching. Please note there is no sign of any panic. The bird is clear eyed, very alert, but also very calm and patient all through the process. This, more than anything else, impressed and surprised me.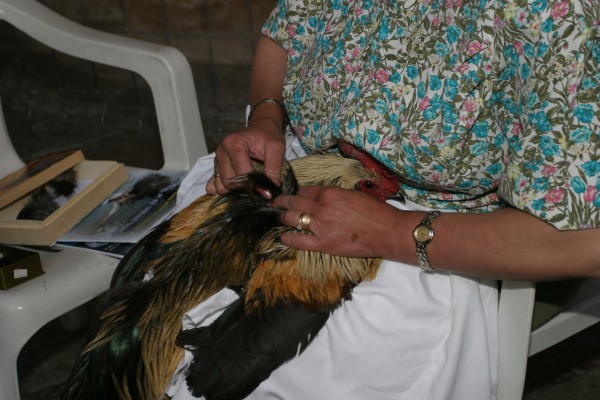 A start is made. Each pull removes three or four feathers.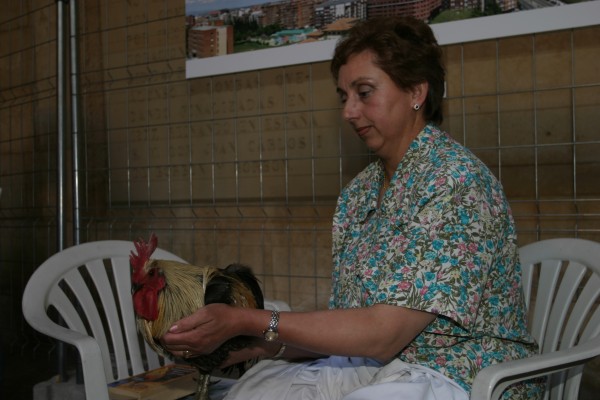 Reaching the end of the plucking operation. The bare patch is perhaps 2"x4".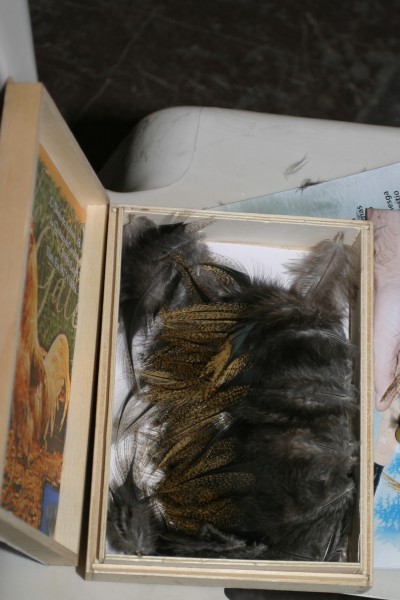 The spoils. The traditional commercial presentation is to make clusters of twelve feathers, tied or stapled together.
Some olive oil is gently rubbed onto and into the skin, heading off irritation and possible risk of infection.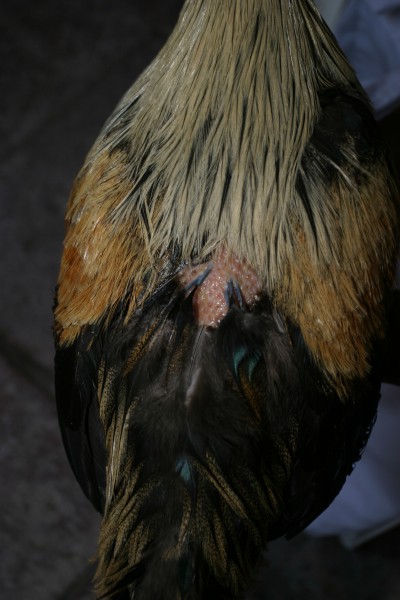 A close-up of the oiled bare patch. Now the wait is for the feathers to regrow, and the next session.
Cheers,
Hans W