I have three Pairs of Simms Guide Boots, all are used, but still have life left in them. All have "shrunk" a bit as per what Simms Leather Did on these. So figure maybe a 1/2 size smaller. All have USED written on the inside. Besides that they are in great shape and will go another bunch of seasons. NO Rips or Tears and the laces are even pretty decent. I could have probably polished them up a bit but I am just trying to clear gear out of my garage. Great for yourself, kids, wife, ______...
1. Simms Guide Size 12 FELT. - $30 SHIPPED (I would consider this more of an 11.5 because of the bit of shrink)
2. Simms Guide Size 8 FELT - $25 Shipped
3. Simms Guide Size 7 FELT/With Studs $25 Shipped
I will ship with a tracking # probably USPS 1st Class or Priority Mail Flat Rate.
Size 12 Picture: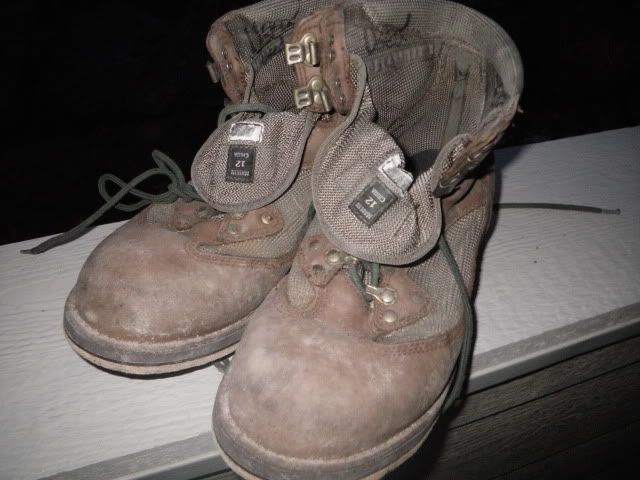 8's Look about the Same as the other two.
Size 7 Picture: