Just wanted to post a couple pics here from my first build. Figured I've used the knowledge that's been shared here quite a bit, wanted to post a few pics of the build in progress as this forum is a little slower to see content than the others and so other first timers aren't intimidated.
This build is for a buddy of mine that is getting married in two months. His bachelor party is in a few weeks at a friend's cabin up on the Metolius. I've never liked giving people the same ol' same ol' shit and figured that as Chris is one of those friends that would go to war for you that I'd try something a bit different. He's a big Timbers fan so going with a Timbers-esque colorway (though the blank is obviously more Sounders
). Had to go easy on the yellow as too much yellow and green start pushing towards Oregon Ducks, and as a Husky that's unacceptable.
The main ingredients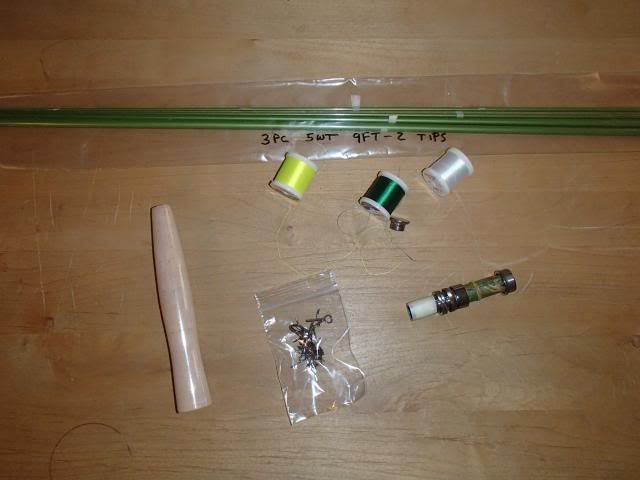 Shimming the blank with masking tape to hold the cork steady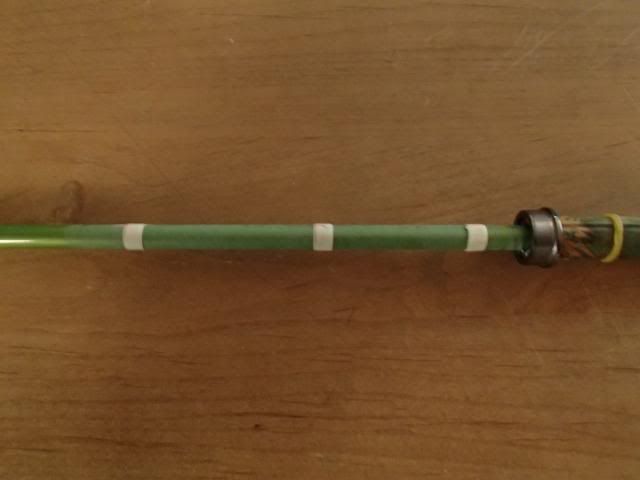 The Timbers jersey has white sleeves with three green stripes on 'em. Figured I'd tie that theme in on the ferrule wraps. Like the girls I date I'd say the wraps are good from far but far from good (though with some burnishing and finagling they now look good enough)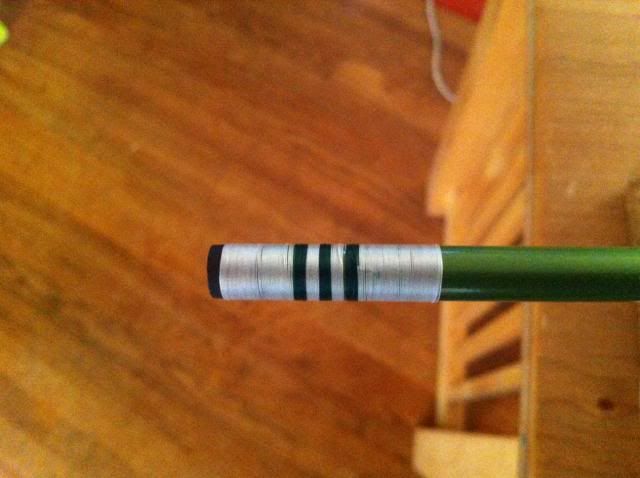 Green guide wraps tipped in yellow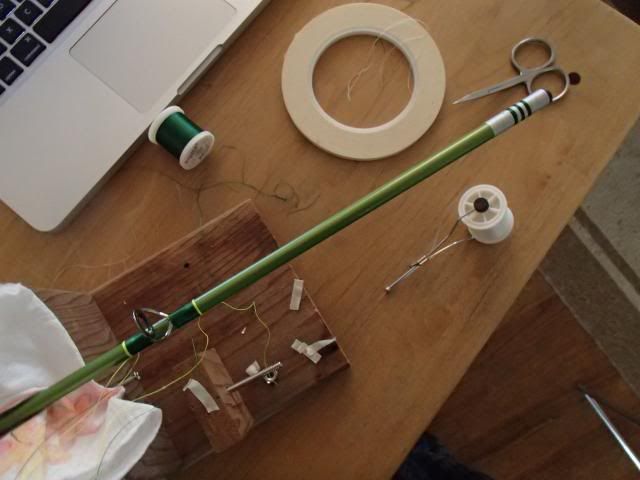 Things I've learned thus far:
-Practice wrapping, wrapping and wrapping again before ever actually wrapping your guides. After a few attempts you'll get a feel for the tension you need
-For me it's easier to wrap using a fly tying bobbin than it was using my homemade tensioner. I'm guessing it'd be easier with a non-ghetto tensioner but the bobbin has been great thus far, I owe a beer to whomever made that suggestion on this site.
-Rod building is a lot like having Tourettes (the coprolalia version - thanks wikipedia!) interspersed with moments of zen. Far more truck driver than zen master in my case.
Anyways, will post up pics of the final when all is said and done.