... and thankfully the week's not over yet!
Haven't posted much lately, due in large part to not having fished much I suppose. Was planning on a 3 day trip to Forks this weekend, but alas, family needs necessitated me to take a pass. Which is fine, as family always comes first. But sometimes, you just need to get out on the water a bit, so I took a much needed week off of work, allowing me to fish in the mornings while still being home each evening with the wife and kids. Thus, my morning forrays require some proximity to home, but luckily I have started to learn a few spots in the sound. I've only been here for a little over 9 months now, yet am constantly amazed at the variety, quality and breadth of angling opportunities here in WA.
Anyway, hit a few beaches. Saw some seals absolutely torpedo some fish in the shallows. Watched a gull eat my fly, and gazed at several jellyfish as big as my garbage can lid.
Caught lots of these...
and these...
My boot finally gave out (just picked up a killer pair of Simms Riverteks from Puget Sound to replace...)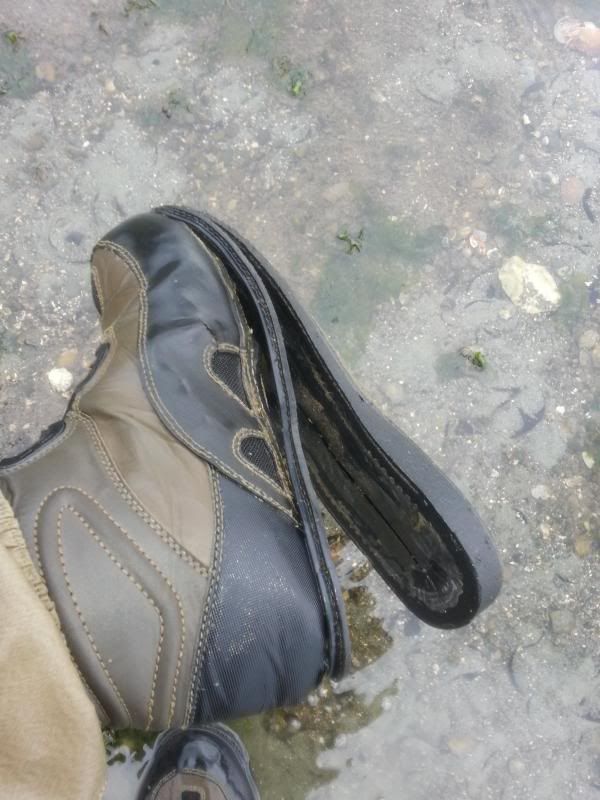 Got my first and second ones of these (on my 5wt at that!)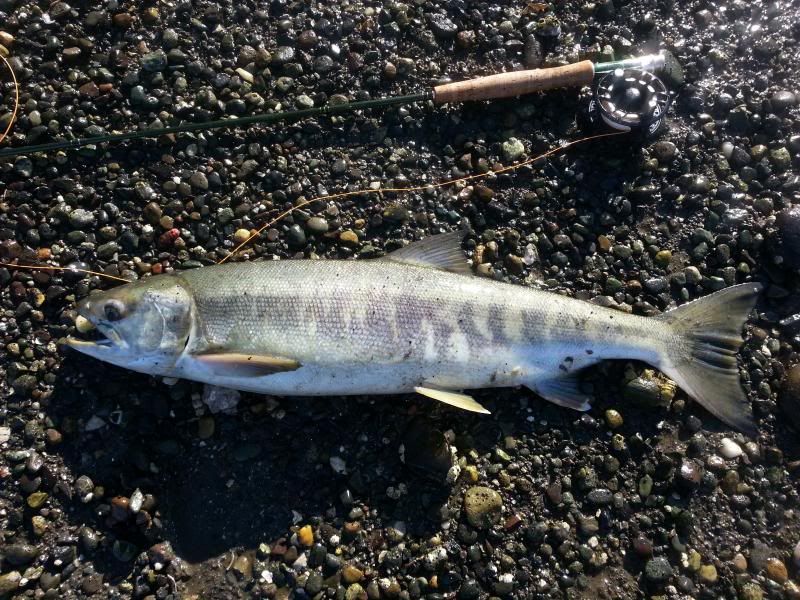 And got my largest SRC to date this morning as well.
All-in-all, a nice week of morning fishing. Thought I'd share, as always, great site, great state. Hope you all are getting out some as well!
Dan