I've been looking for a while now for ways to transport my rods without using those suction cup racks or having to break them down. I found some forums on the web of guys in Florida using ski racks to run their long beach rods up and down the beaches, so figured that was a good place to start. I priced the Yakima and Thule racks out and, NO THANK YOU! $600 is a bit steep for a convenience. I ended up stumbling on an old set of barrecrafter ski racks and figured they might fit the bill if I got creative. Here's what I came up with for the cost of gear ties, velcro, and foam tape.
Front view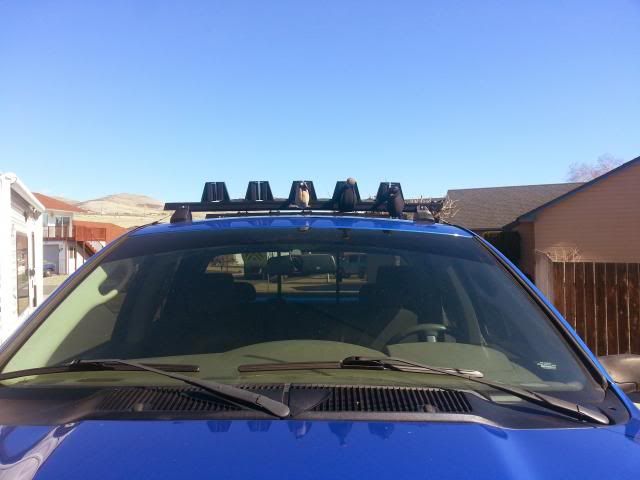 From the ground side view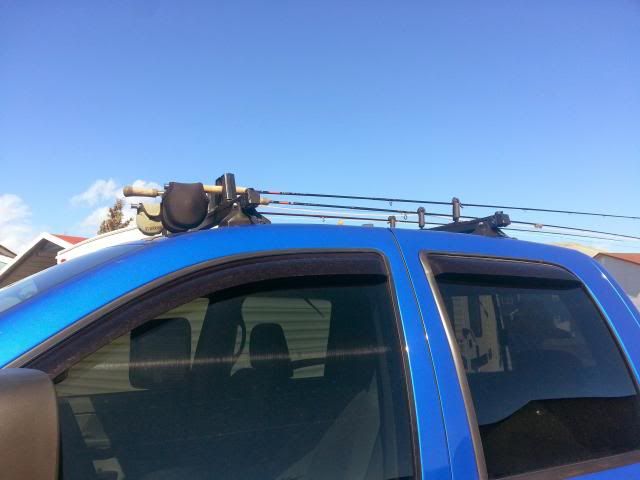 Front rack, clamps open
clamps closed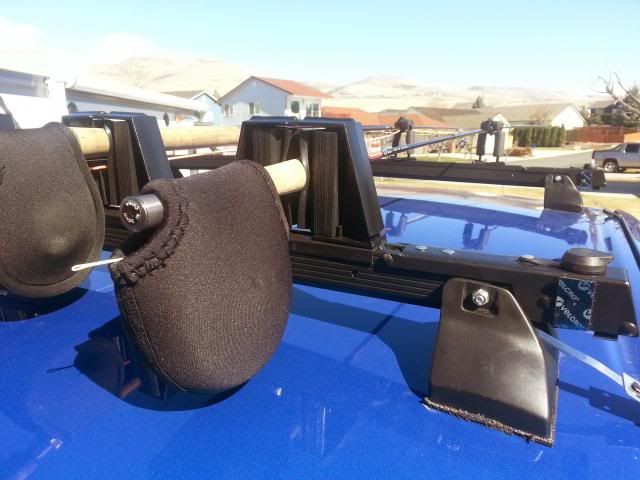 back rack, gear ties holding rods from rattling around. Foam tape around bars to absorb any incidental impact.
From the bed
As you can see, this works with two handers as well as single handers and really holds them steady. I have no concerns doing freeway speeds now with fully strung rods.
So, for those of you looking for ways to get those rods to the river already strung, might poke around craigslist, the goodwill, yard sales, or even your local ski shop (what I did) for some old and no longer "functional" ski racks. Happy hunting!