Presidents Day Sale Free Instrument set offer. See offer on pg. 8 for a free instrument set below with purchase. Use code on pg 8.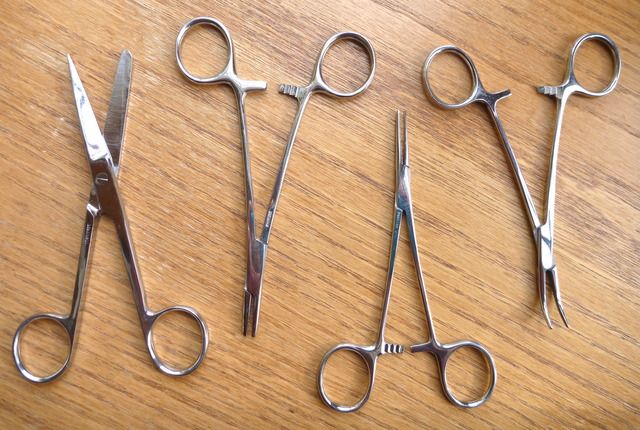 PM me your private email and I will send you information on how to order. Or
email me directly using picaboo(at)charter(dot)net
Substitute @ for (at) and . for (dot) and put resin in the UV subject line.
I sell a basic UV resin kit for the same price as the Clear Cure Goo flashlight costs. It is one bottle of Silvercreek's UV Coat (
your choice
of Crystal or Flexthin) and the basic flashlight for $30.00. The basic flashlight kit with both UV resins is $45.00.
I have two UV resins
, the original
Silvercreek's Crystal UV Coat
and my new
Silvercreek's Flexthin UV Coat
.
Both cure fast and tack free
.
Crystal UV Coat
is the consistency of nail polish and it is hard when dry. The
Flexthin UV Coat
is thinner and is flexible. Both UV Coat resins cure without any tack. They are hard when dry.
Both UV Coats comes in a 15 cc bottle with an applicator brush
.
They are $15.00 each
. They 50% more resin than the 10cc syringe of Clear Cure Goo and
the bottle/brush is a better system
than a syringe with the applicator tips that cost extra. It is also better than a squeeze bottle or a squeeze tube that others use. The brush system has no waste, and the brush
allows you to apply a thick or thin coat
of the resin. You can apply a single thin or medium coat or multiply coats to get a single thick coat.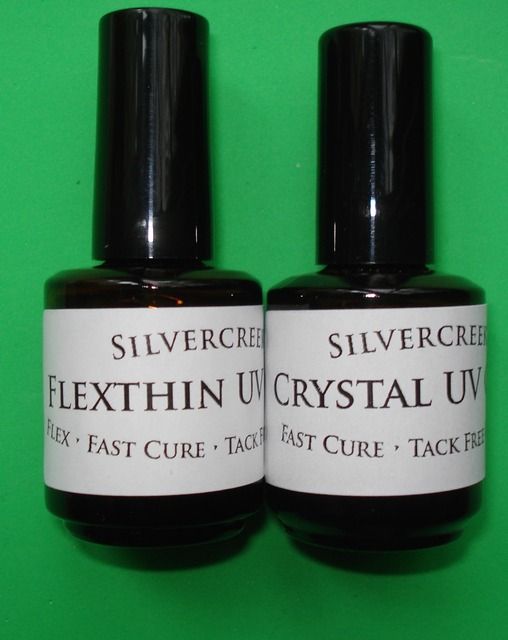 Some resins like Clear Cure Goo cure with residual tackiness and require you to coat them with Sally Hansen's. Both my resins do not. They both will cure tack free.
I have 3 options for UV lights.
I have the multiple led light of CCG at half the cost = $15. This light cures the resin in 20 seconds. This light will eventually begin to take longer to cure the resin. It will still glow but the output decreases over time. It uses AAA batteries. Change them when you find the cure time increasing.
Clear Cure Goo sells their regular flashlight for $35. My $15 light has identical LEDs and batteries as the CCG Light. My light is on the left and the CCG light is on the right.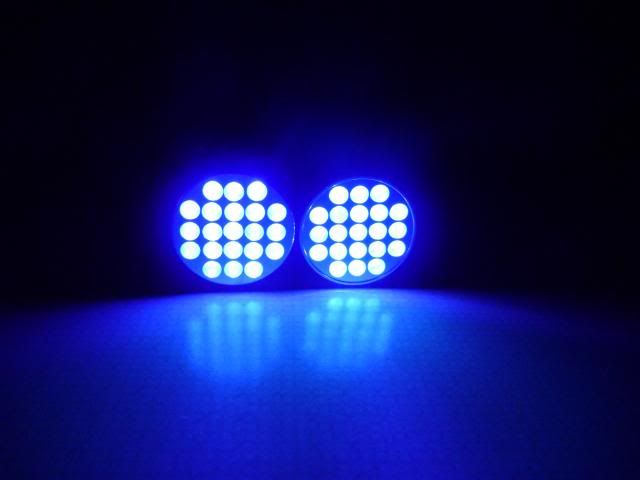 I have a high power light for $35. CCG sell this light as their Pro
Plus
Curing Light for $69.95. It cures the resin in less than 10 seconds. The advantage of the high power light is that it uses lithium batteries that last much longer and the beam is brighter. It not only cures faster, it will last longer.
Other than the color, my flashlight is identical to the one below but for $35 instead of $69.95.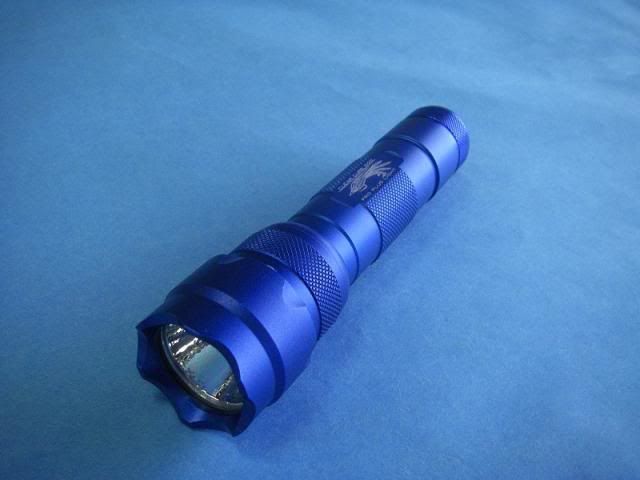 The regular flashlight beam is on the left, the high power one is on the right.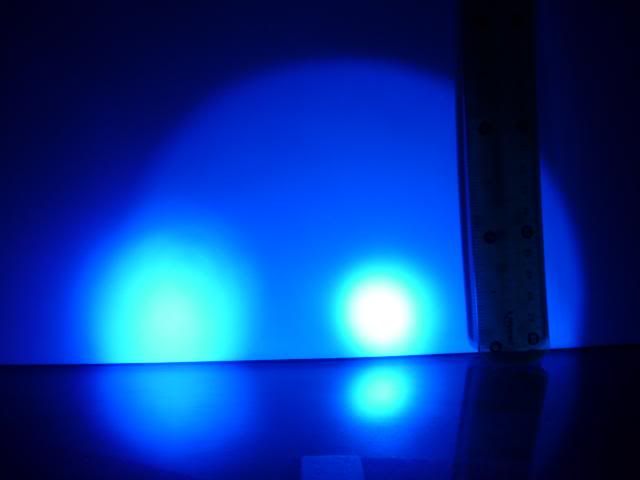 The third light is a UV laser that will cure flies in a few seconds. It is for small areas like the thorax of a Copper John or to cure chironomid bodies. Using it for small areas saves the lithium batteries of the larger flashlight. I will add it to any other light for an extra $10. It is $15 if no other light is purchased.
Shipping is $4 to pay for packing materials, handling, and postage for any single item. Add $1 postage for each additional item. For example, the kit with a bottle of resin plus the standard light is $15 + $15 = $30 (the same as for the light alone from CCG) and $5 postage. Add the laser and it is $40 plus $6 postage. If you want the high power light, one bottle of resin, and laser; it is $60 plus $6 postage. If you want the high power light, two bottles of resin, and laser; it is $75 plus $7 postage.
I do not mail outside the USA.
If you are going to tie a lot of these flies I recommend the high power light, the regular light for occasional use, and add the laser if you are going to cure small areas like midges or the thorax on Copper John.
Email me at Picaboo(at)charter(dot)net
with Silvercreek's Resin Kit in the subject line and I will tell you how to pay.
Kirk Dietrick test of cure times and tackiness. My Crystal UV Coat is referred to as Crystal UV Resin in the article.
http://onthevise.com/blog/10-clear-coat-durability-test-poppers
Here are some BB"s that discuss my resin during the thread:
http://www.washingtonflyfishing.com/forum/index.php?threads/best-non-tacky-resin.92990/
http://www.flytyingforum.com/index.php?showtopic=74303
http://www.flytyingforum.com/index.php?showtopic=78123
http://www.flytyingforum.com/index.php?showtopic=78997
http://tinyurl.com/lgkbu7v
Wisconsin Trout April 2013, pg 23
http://tinyurl.com/cg2ko76
Flies I tied with my resin: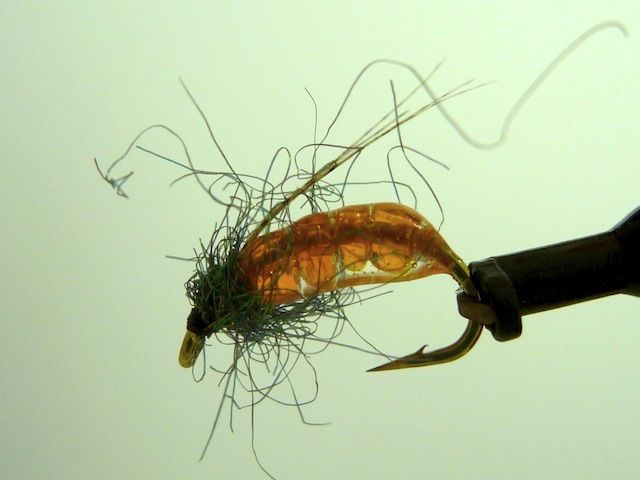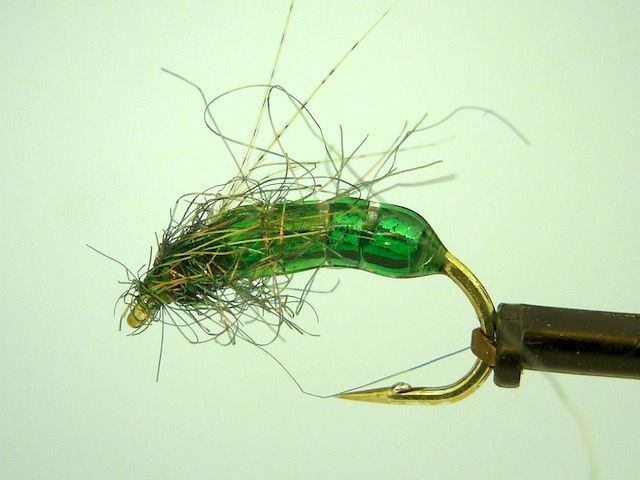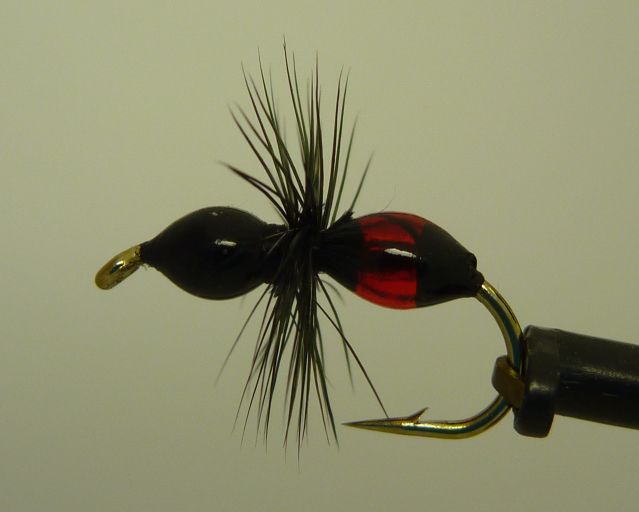 Spoon flies tied by a customer.
Bass Bugs tied by Kirk Dietrick using my Crystal UV Coat/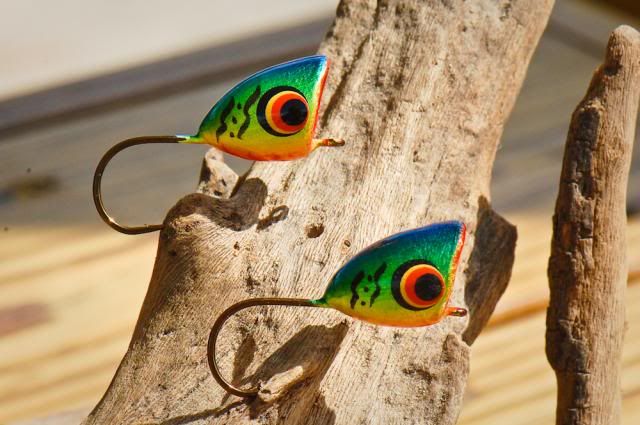 PM me your private email and I will send you information on how to order.
Last edited: