So, what is one of the great advantages of having your own fly shop? How about this...
You're taking your son fishing this morning. He is SOOOO excited, and quite frankly, so are you. You get ready to head out, gear is packed, and you realize as you're 10 minutes out the door, you've forgotten:
1) tippet
2) the box of flies you specifically set aside for the day
3) the waterproof case for your phone, again, set aside with today in mind.
So. It's 8:00am, you're already en route, what do you do? Why, swing by the shop of course, and let your son choose a few flies of his own!
Anyway... After a rough week of doctors appointments and tests for our son, he's been really terrific the past few days, feeling good, and with the weather cooperating so nicely, figured we just had to get out. He was awfully excited, and while he lost more fish than he landed, well, who's counting anyway? (apparently I am!) He did great though, thought I'd share is all. So good to get them started young. At 7, he's a far better angler than I was at almost twice his age, and he has both a knack for getting into fish, and a degree of patience with fishing that he doesn't exhibit for anything else, which I think is telling and damn cool too.
Thanks all, hope those that have little ones of their own get to do likewise, it's pretty special sharing time on the water with our kids.
Dan
Picking out his flies, it's like I'm his personal shopper or concierge, haha...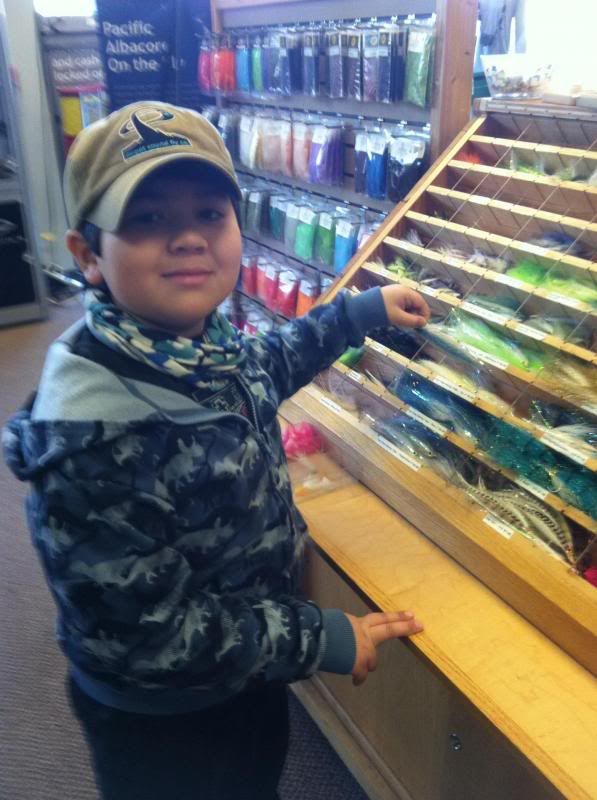 Stringing up his Echo Gecko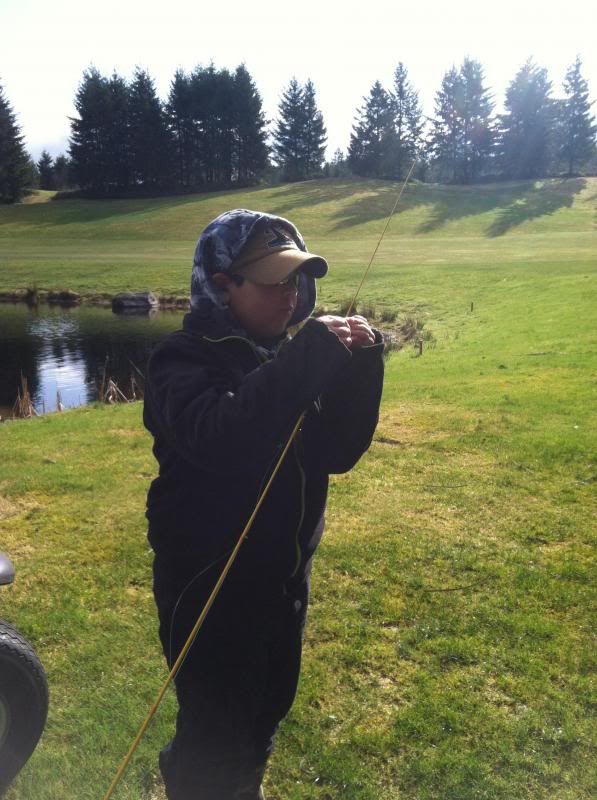 Patience rewarded!