So I received a request for a custom rod for a young lady in MT. She fishes quite a bit but mainly uses light tackle spinning rods. After seeing a fly fishing show on TV she said she wanted to give FF a whirl. So I thought it best to build her a rod on an RX6 blank. She also wanted to bling it up a bit with glitter (a first for me). I've always kind of liked the sleeper/understated look myself so to me this was a little but of a challenge. Her words, "the more glitter the better!". I first started out with nylon thread, PacBay Lite Blue, very nice color for this blank, especially with color lock! However, I could not get a fluid result and decided that rather than take a risk each time I use the product, I'd go with the same color, Lt Blue but in PacBay's stay true thread. This one actually looks good imho. Some other thread colors such as orange just don't really look orange in the stay true thread section, orange just seems like a tough color to work with. I used some on a black blank and that looks okay, but it's a pretty soft orange. Not that I was considering orange on this blank.. just stating my opinion on some side stuff..


Anyhow, the RX6 blank is really something else when it comes to it's color, dark blue, hint of purple and some turquoise maybe, it just looks different depending on the shade of light you put it in, it's a nice looking blank. I just put the last coat on about 20 minutes ago and added the glitter (very fine stuff). It's looking better then I thought it would, adds a bit to the girly/bling factor.

The low down:

Epoxy: U-40 LS Duragloss LS Supreme (love this stuff)
Thread: PacBay Stay True Lt Blue and Metallic Silver
Guides: Forecast UD Size 12, 10 and then the rest of the guides size 3 double foot Forecast light wire and light wire large loop tip-top
Grip: Forecast reverse half wells Super Grade
Winding Check: Forecast Light titanium smoke
Reel Seat: Forecast Birds Eye Maple
Skeleton: Brass/Nickel Silver/Chrome
Glitter: Michaels
Fine

I'm not great with pics, especially not fly rod pics, don't know how some of you do it to make it look so good.

I know some of you probably cringe at the sight or thought of glitter on a fly rod but, it's a custom rod and it's what the customer wants
In person I think it looks pretty good, heck all my kids were freaking out telling me that's how they want me to do their rods.
(I have 3 girls
)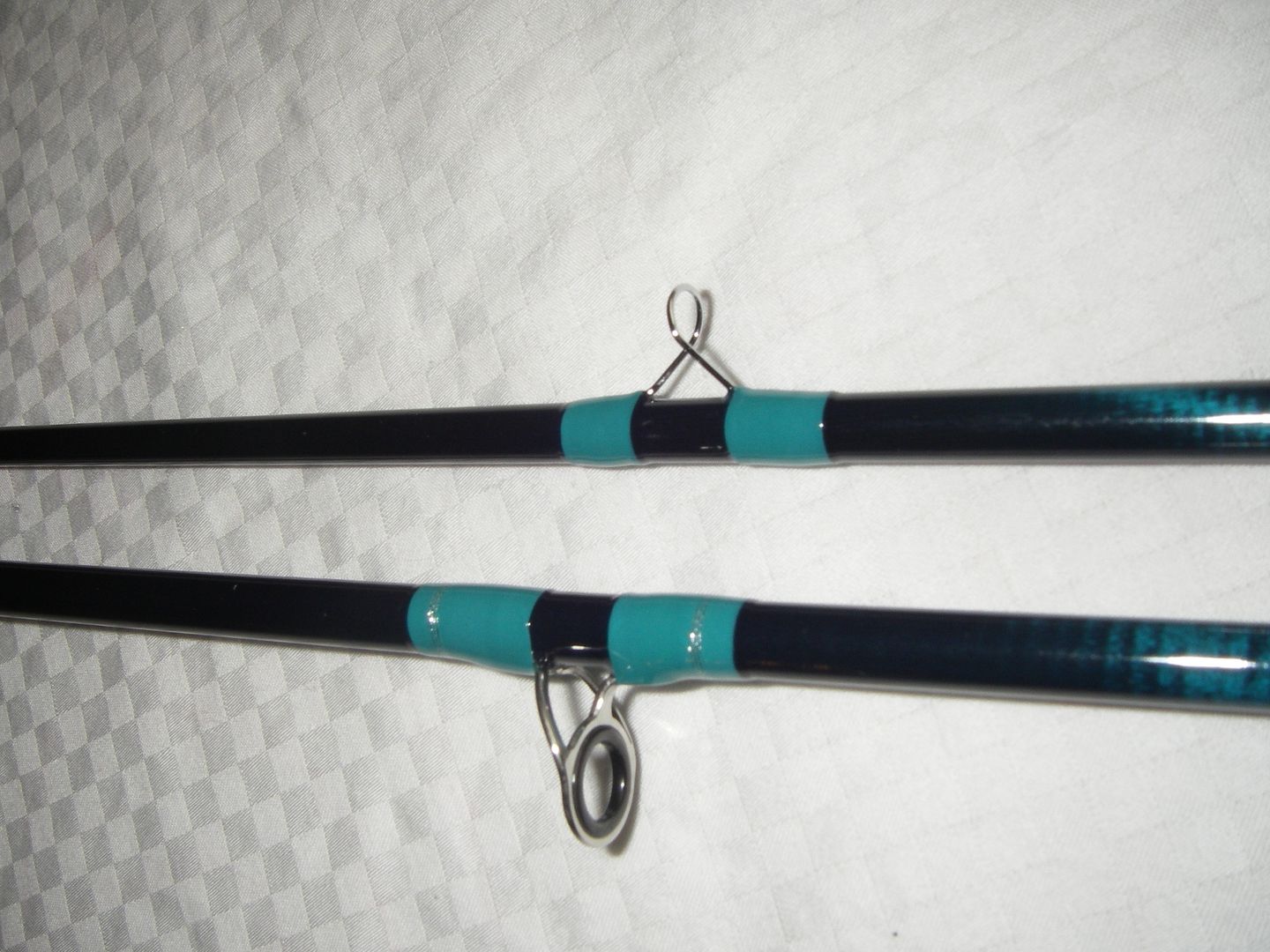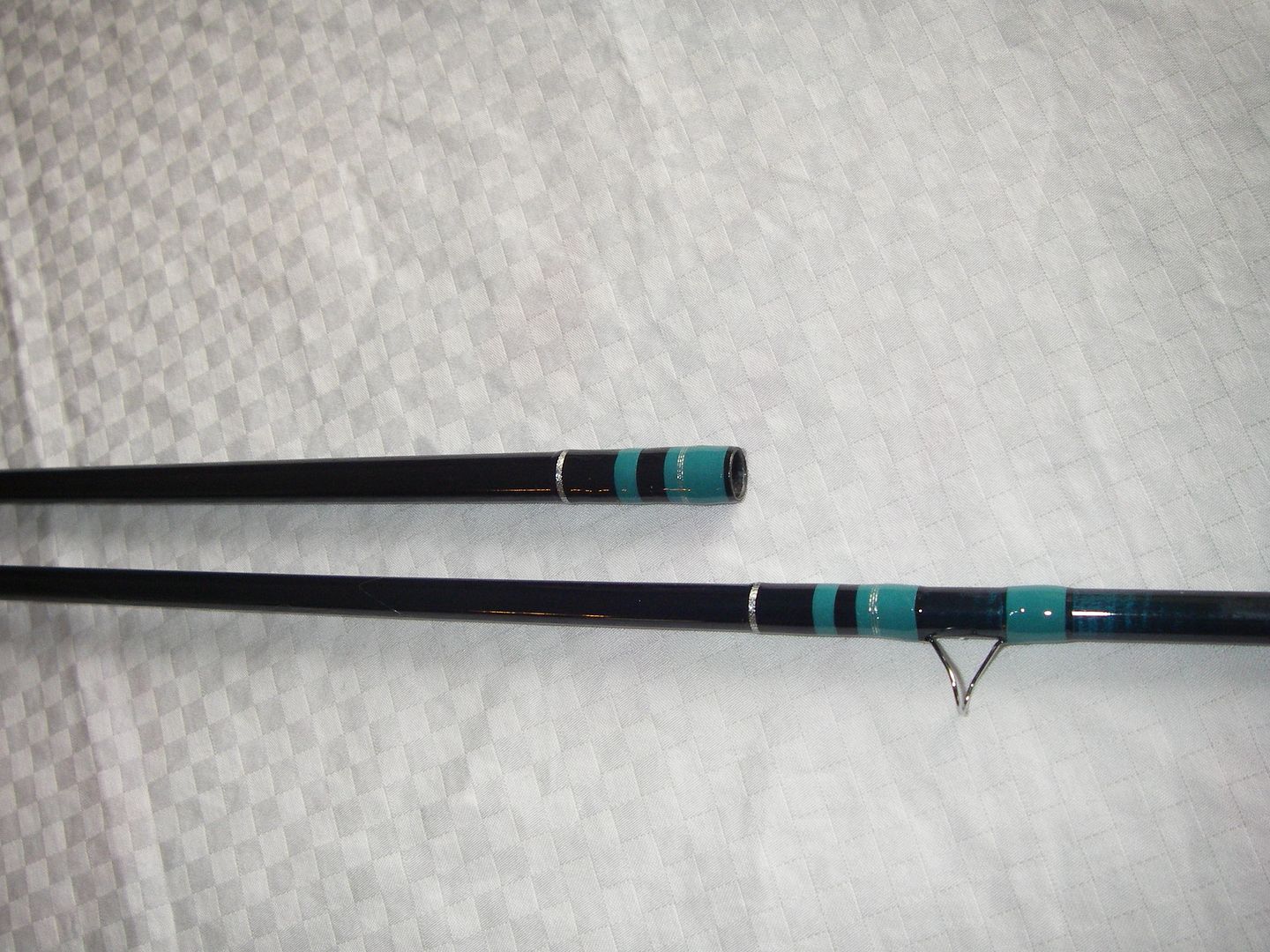 Capturing the glitter and it's effects on camera is just impossible...