Last April (2013) I posted a thread about a juvenile owl I had seen with my daughter in August 2012, two days before the Taylor Bridge fire broke out in Cle Elum. It was a peculiar owl with a dilated left pupil (anisocoria) that we nicknamed "Annie".
Between the fire and the eye anomaly, I never knew if the owl had survived until the blown pupil allowed us to recognize her on a hike that April (2013), which I reported here:
http://www.washingtonflyfishing.com/forum/index.php?threads/annie-the-owl-is-growing-up.88258/
We intermittently spotted Annie for several months until I stumbled upon these remains in August: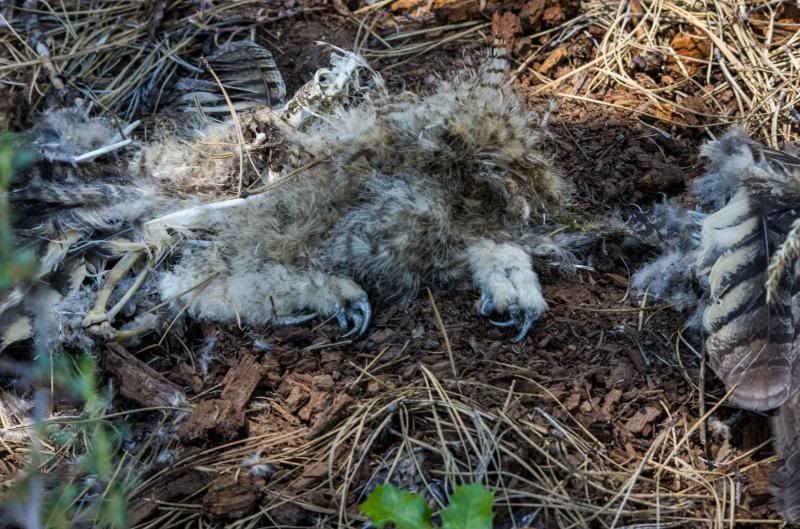 We were pretty sure Annie was dead and I did not see another owl the rest of the Summer or Fall. This winter, I heard the occasional hoot and saw several owls in the area but with snow on the ground I could never approach one with adequate stealth for a good look or picture.
This weekend, my daughter spotted an owl on the same looping branch that we first saw Annie almost two years ago. We grabbed a camera and a few shots of this good looking owl.
To our surprise, the owl my children and I were certain had been killed or died last summer is still alive, blown pupil and all.
My daughter (and I'll admit I) was overjoyed as we reported our findings back to the family. The following afternoon on another hike, we came upon Annie in another area of the woods, snapping a few photos before she flew off. We didn't follow.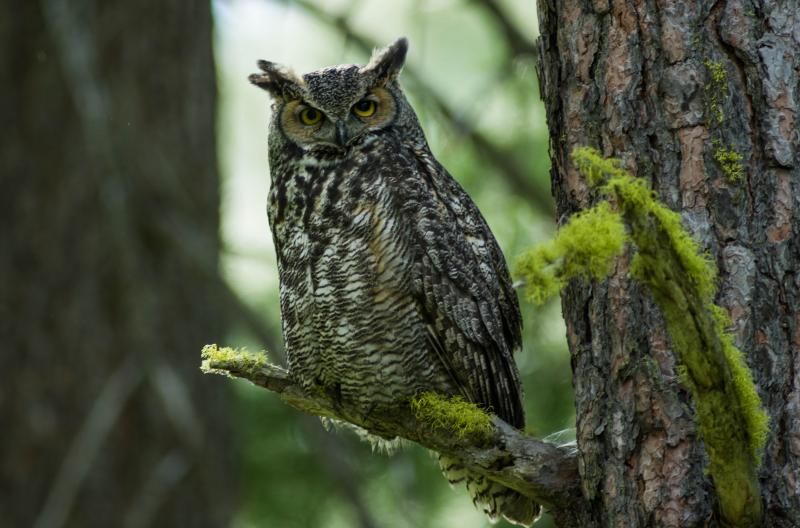 Later that afternoon, we took another hike with a general heading toward the area where Annie had last flown. As we approached a downward sloping hillside, I was struck by an odd texture adherent to the side of a tree. I thought little of it and kept talking to my daughter about whatever subject we were on. Stepping to take a closer look, I realized we were probably looking at a dead bird slumped over a branch. Two steps closer, it raised its head and gave us a stare.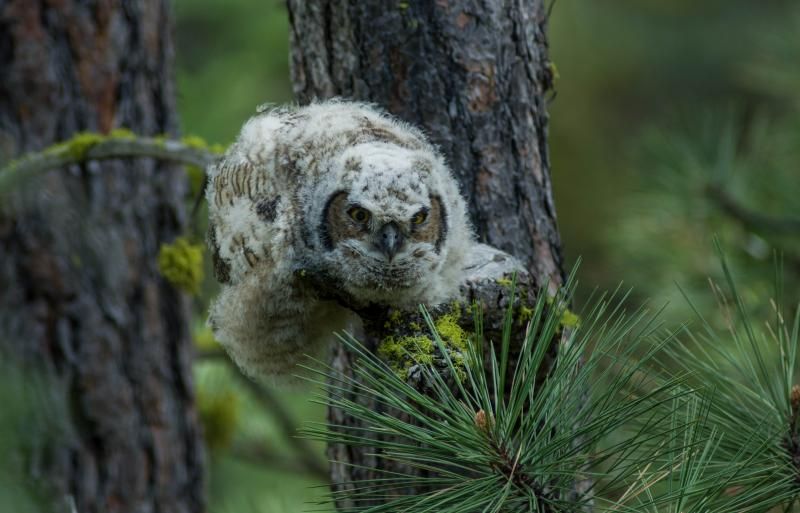 We exchanged awkward glances and stepped back from the baby owl. As we retreated, Annie took flight from a nearby tree and landed just out of sight. It would appear Annie has not only survived, but is now raising a family.
We made one more trek to the area before having to head back to the reality of the west side, finding the young owl in a normal upright position. I would have loved to remain and presumably watch Annie bring it food as darkness approached, but we didn't have that luxury. No blown pupil in this owl, but the identifying feature of its presumed parent has been a joy to follow.