Discussion Starter
·
#1
·
I dont have too much time to tie flies, now that I have kids, so when I do find some time... I try to bang them out as fast as I can.
All these where tied in a little over an hour.
To do this, you must have hands like a sri lankan child, and keep all the materials simple. All these flies were tied using either Just Add H2o Farrar Blend, Supreme Hair, Clear Cure Goo, Hook and Eyes.
http://fishient.com/materials_.html
-Just Add H2o Great products all around.
http://clearcuregoo.com
- Clear Cure Goo
By using the Clear Cure Goo, I cut out the set up time and harding of the flies, I dont have to put it on a fly turner. Using the Farrar Blend, I dont have to do any mixing of material such as adding some flash to the mix or additional colors to make a more natural look. So that saves me time as well.
I used 1 clear cure goo tube to make all these flies and still have about 1/3 of it left.
Anyway- I know that I could have made the flies a little more "smooth" by placing it on a turner, but like I said... Its all about finding some time.
Any comments good or bad would be very much appreciated. Aside from spend more time and slow it down.
Micro Baits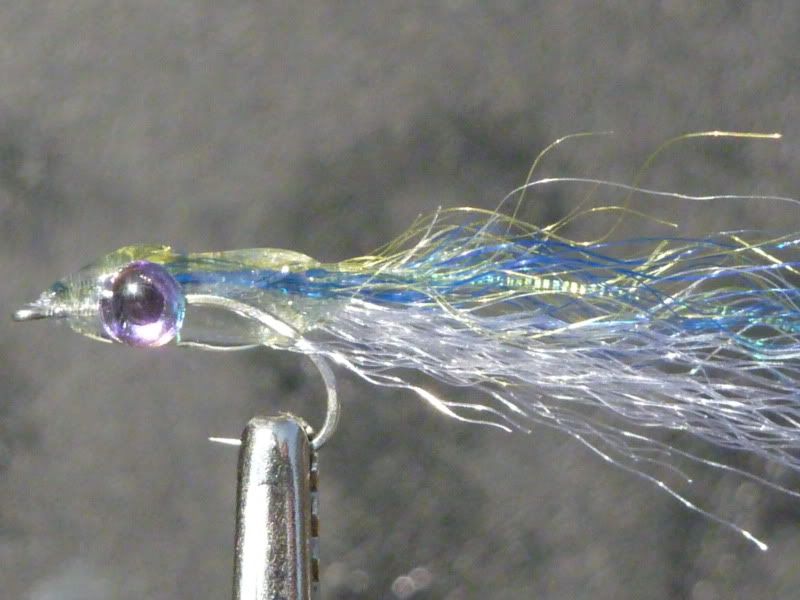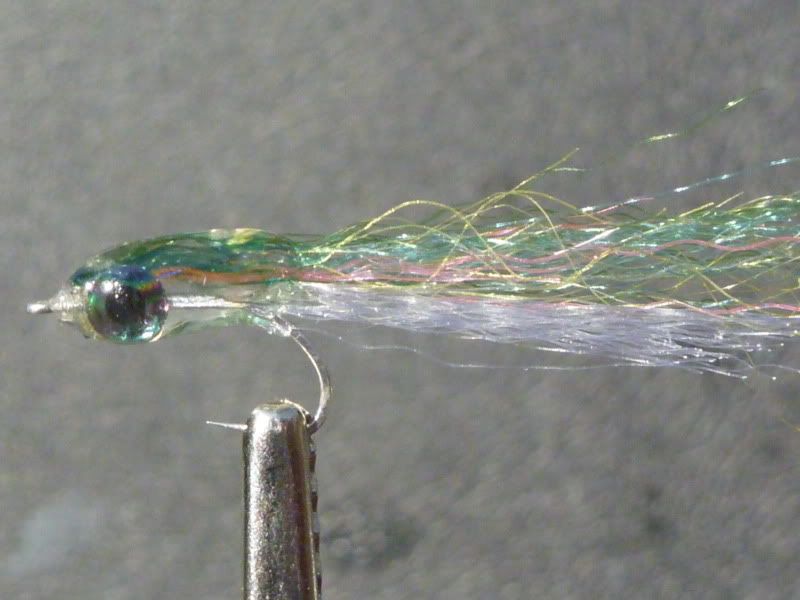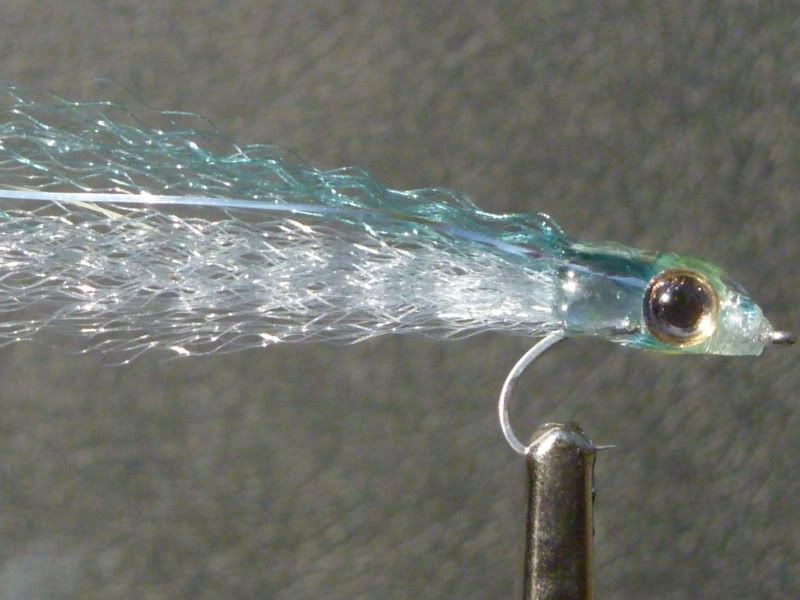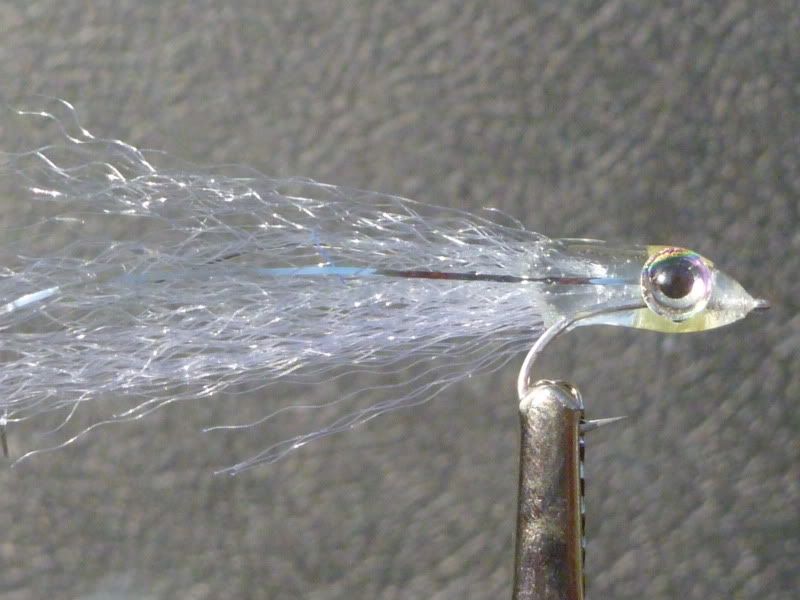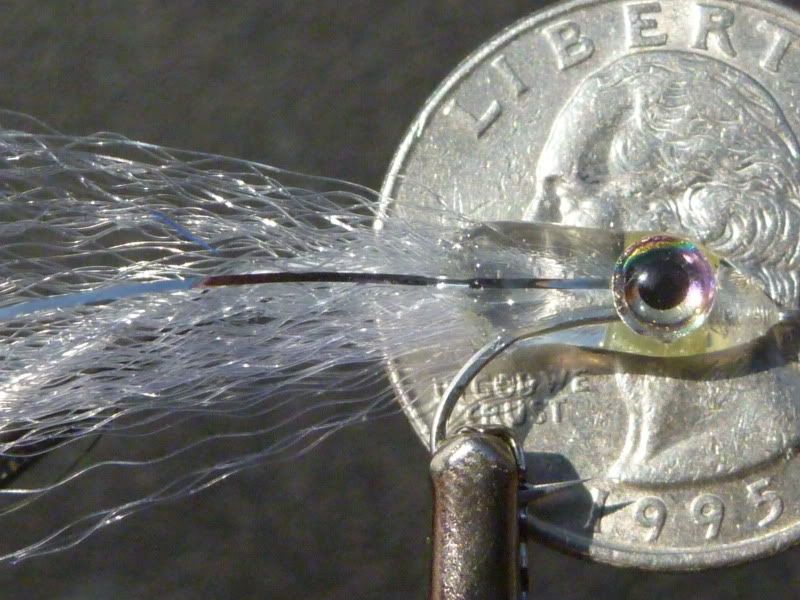 (Yeah, thats George pulling a bandito)
Now for the Bait... Name That Bait....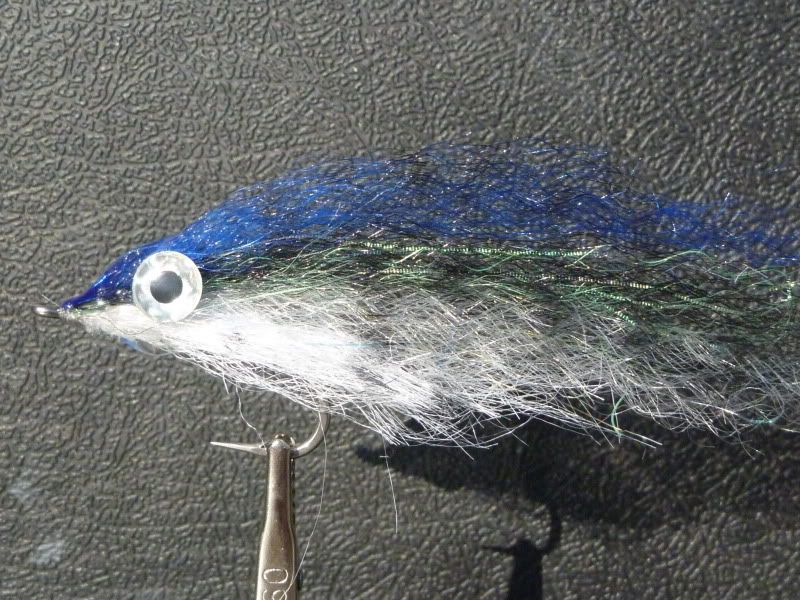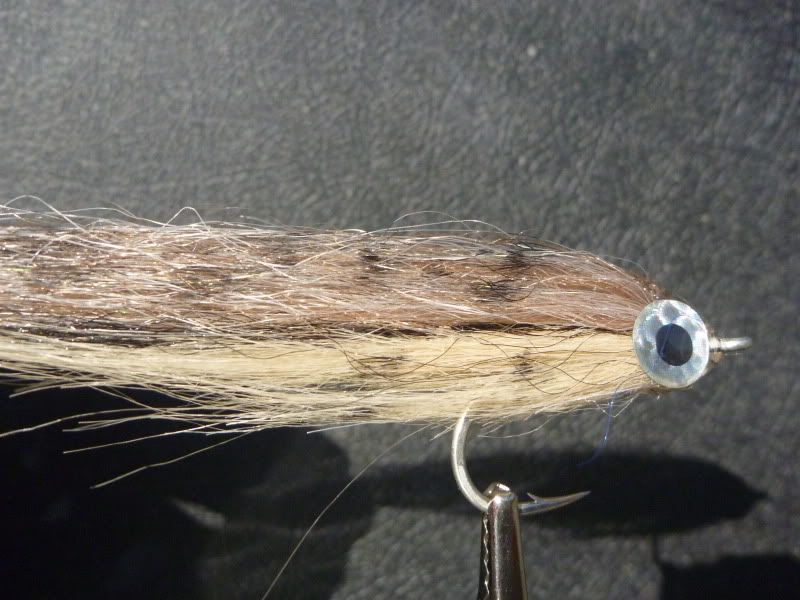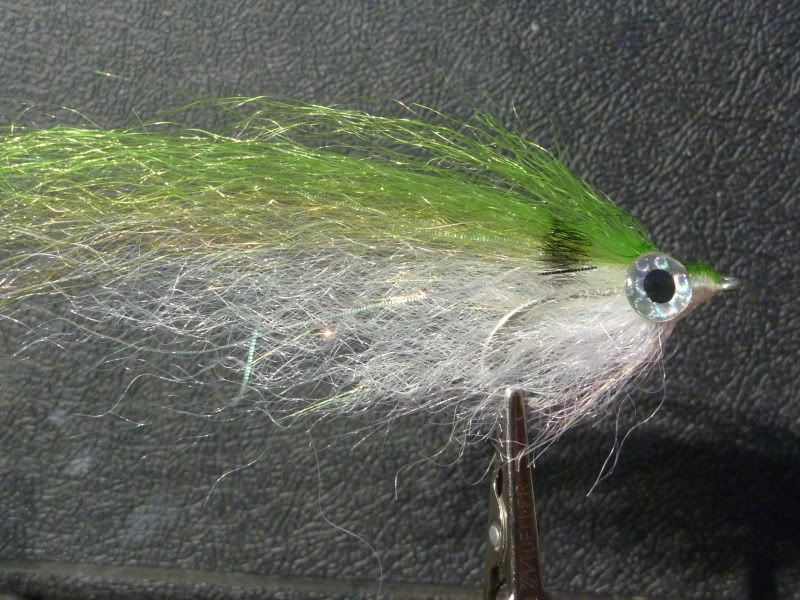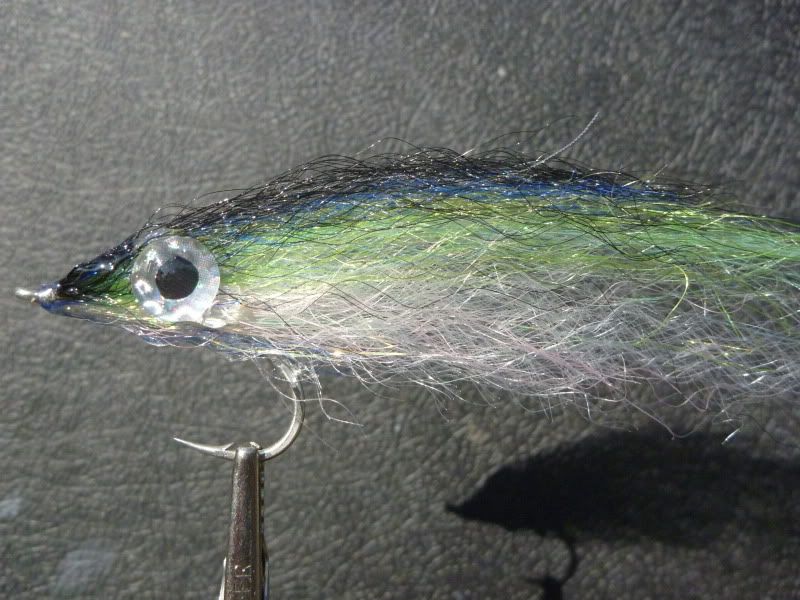 How do you feel about Blind Bait?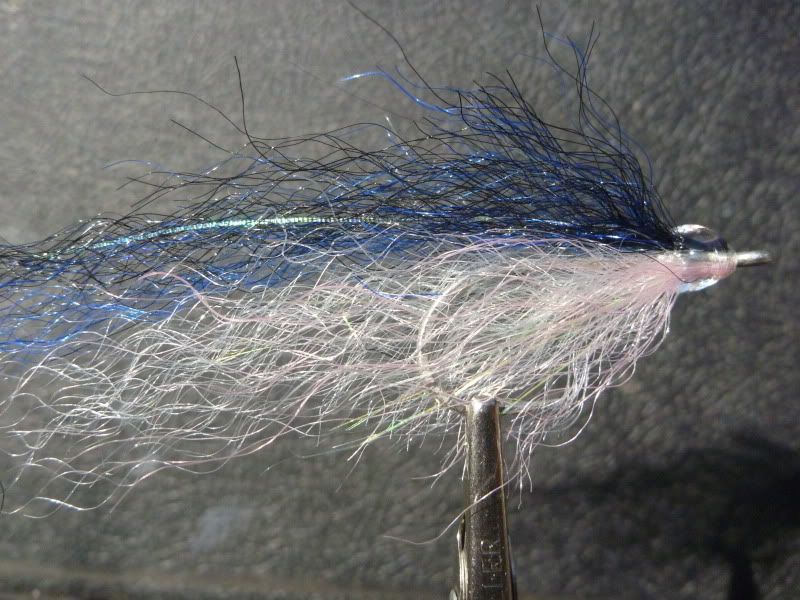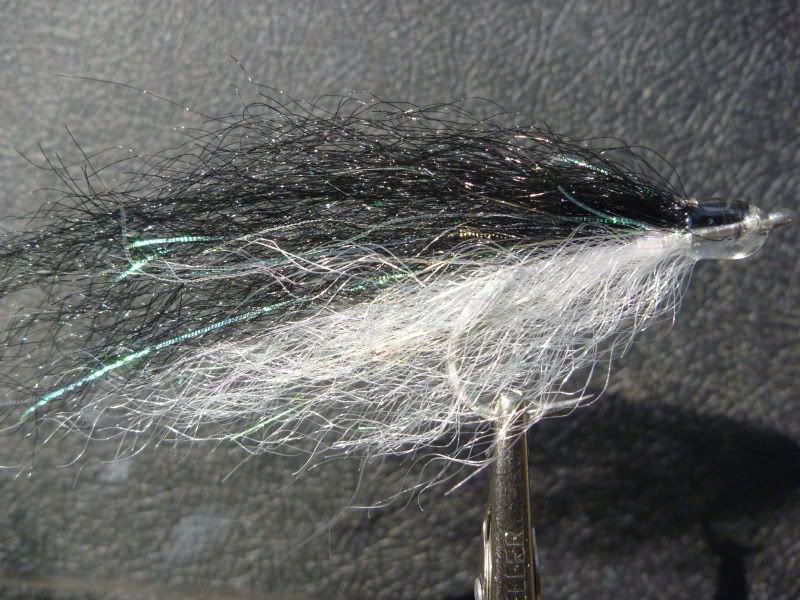 Dont kow what to call thses...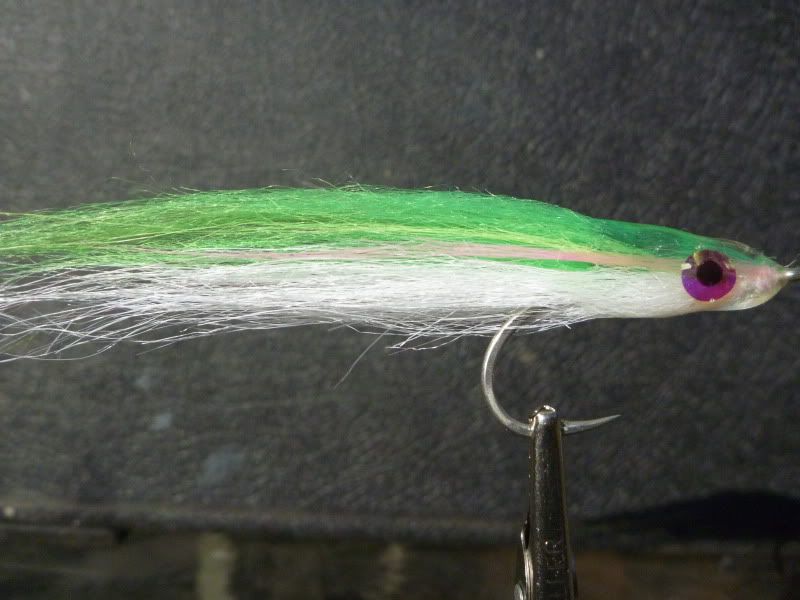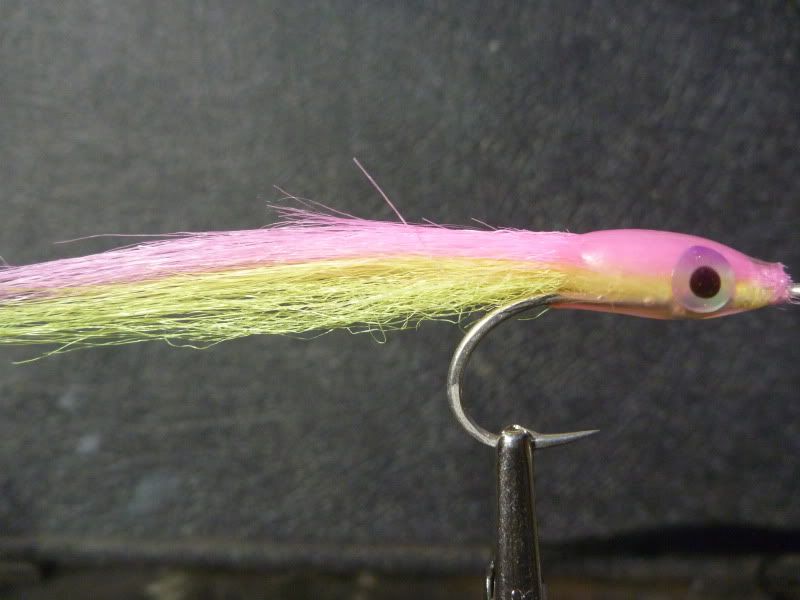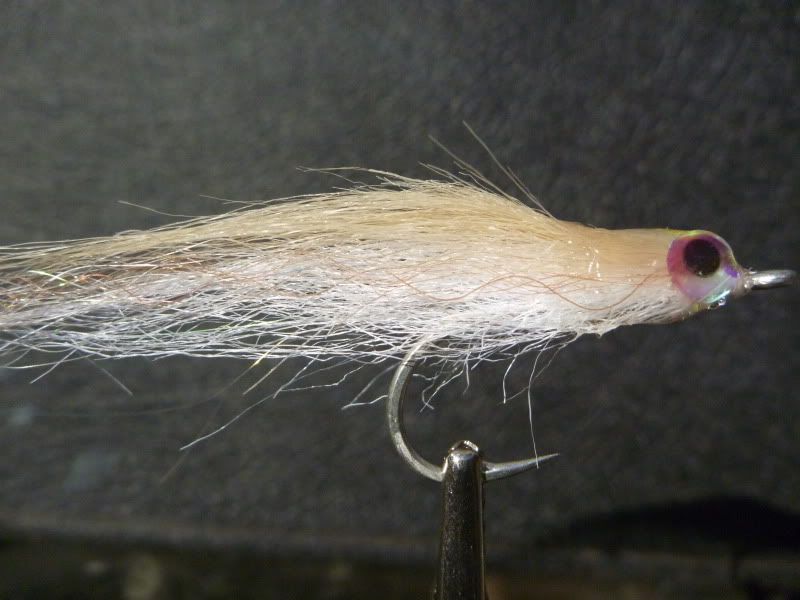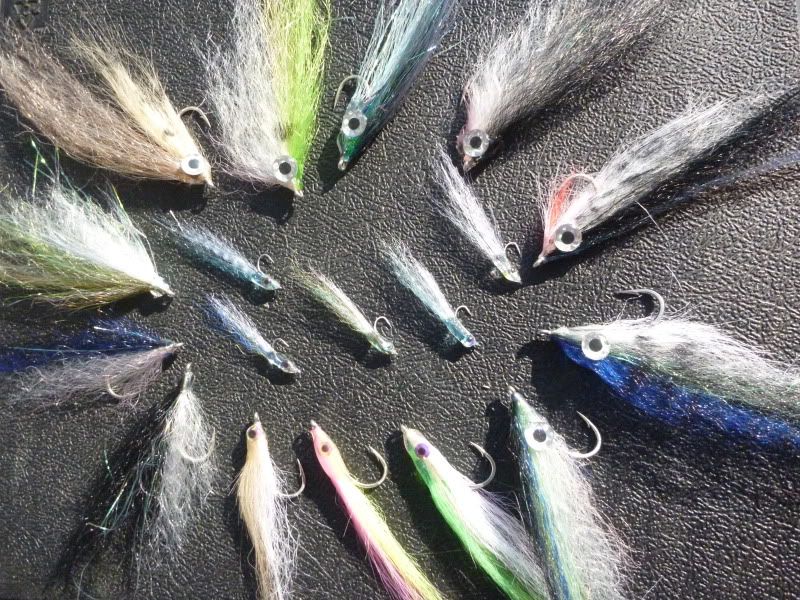 Thanks for looking and comments.