Discussion Starter
·
#1
·
Just got back from Christmas Island and got to fish with the Edge Rod folks. We got to test out new rods that are absolutely cutting edge. I got to fish the 8wt and the 12wt, and Caught a variety of hard fighting fish with no issues.
Here is the Edge group heading out for the first day. Alex and Nicole were fun to fish with and both skilled anglers.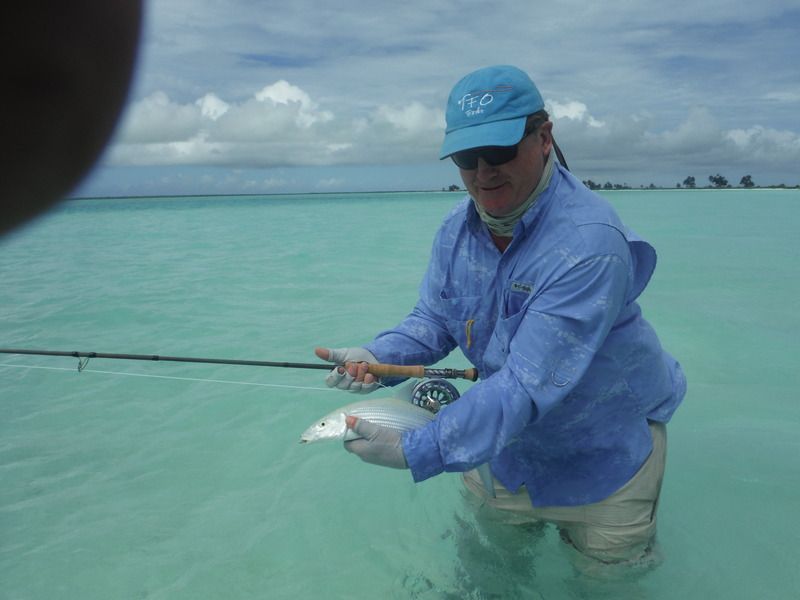 Here is my first bone, my guide Biita has a big thumb. It wa snice to be back to a place where the bones actually eat your fly.
The water was warm and inviting and the visibility was outstanding.
Our group headed offshore and I got this nice omilu, blueffinned trevally on a popper. We were in for more exciting fish.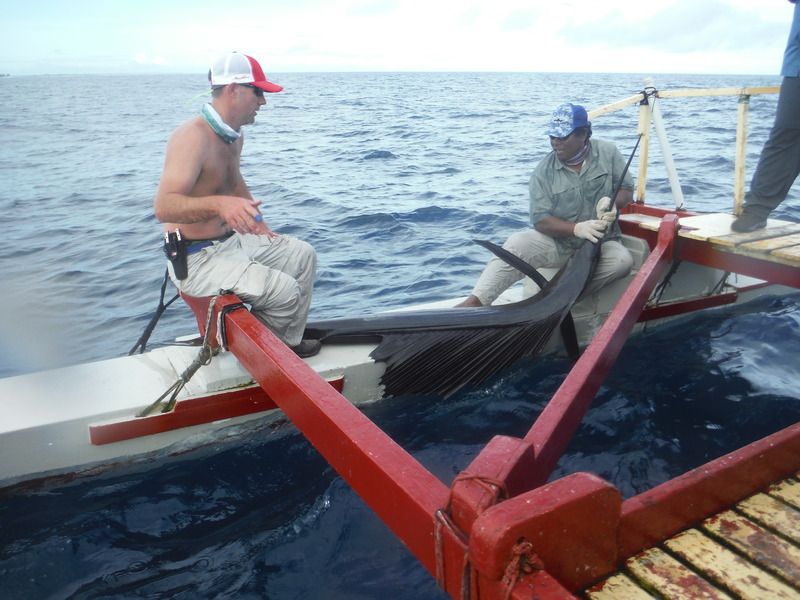 Craig got this beautiful 150lb sail on spin gear. It nearly spooled him. I have never caught this fish, and got a tap on the fly from his buddy, but did not stick the fish. I guess I will have to come back or head to Panama to get this species off the list. I did get some cool footage on the go pro of the fish and the release.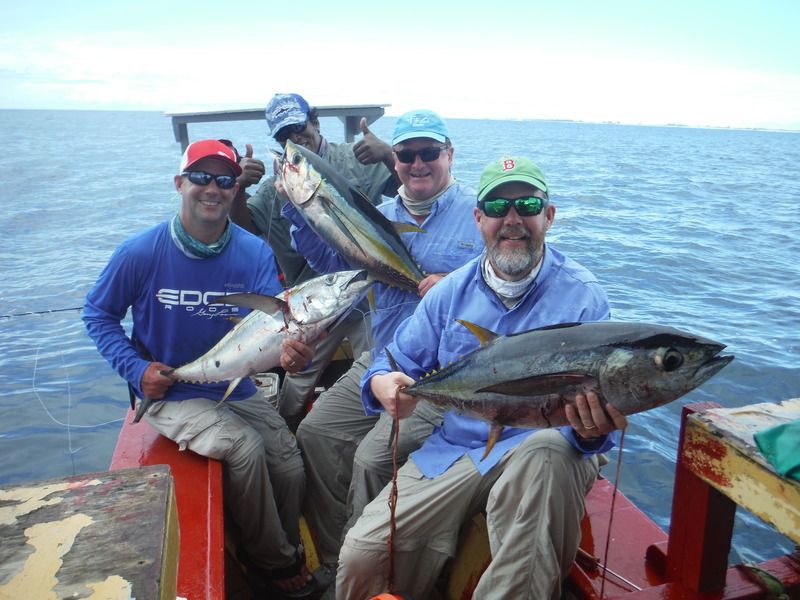 We did get our rods bent on some nice sized tuna. I got mine on a TFO 12wt and a Rainy's pink popper. I made some blackened sashimi for pupuus that night.
Abe got this nice uku, grey snapper and we ate that for dinner as well. Abe had a little trouble the first day with bones and got spanked by a big ahi, but stuck with it and became a great flats fisherman by the end of the trip. With the first day in the books we headed back for some rest and some drinks. Part 2 next.