·
Hello My name is Thad and Im addicted to flyfishin
Discussion Starter
·
#1
·
Went out to the EFL yesterday.The thing I noticed with this river is they get a good push of late or b run winter steely's. I enjoy the late run much better.The late run usally has bigger fish.A good chance to get into one of those 20 plus pounders.The late run starts around now and last into march.In mid march the river closes but opens again in mid april to spec regs.This also is when I hit it hard.
So yesterday, I knew I could hook fish on other rivers that were producing well, but I thought I'd take the chance and hit the EFL and see if any of those late or B run fish have shown up yet.When the run is at it's peak I can usually sight quite a bit of fish through out the river.Early in the run I usually fish around daybreak.But I've caught most of my big fish up around the falls.
Unfortantly, I have a big skunking to report.I asked many people and none had a catch to report.So it made for a great day to take pics.I used a new camera so some pics are crappy.The other pics were taken by my pal.
This is a cool lava canyon near Heeison Bridge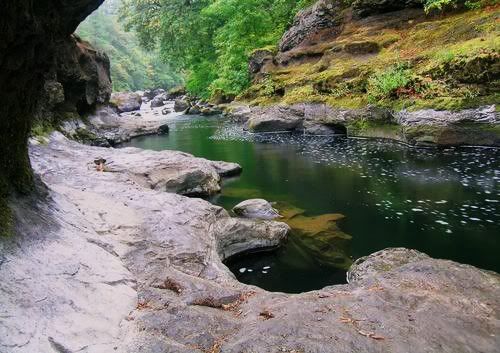 If you know this rock you know it holds a few often.
This is the seam the rock creates, slow water meeting fast water gotta love it right?
Was able to sight a couple but bad pic I know.
Casting pic.
There was a rock slide three years ago creating this Awesome run.If you know it, you love it.If you don't, find it, and fish it.
Casting pic.
Casting pic.
Casting pic.
Casting pic.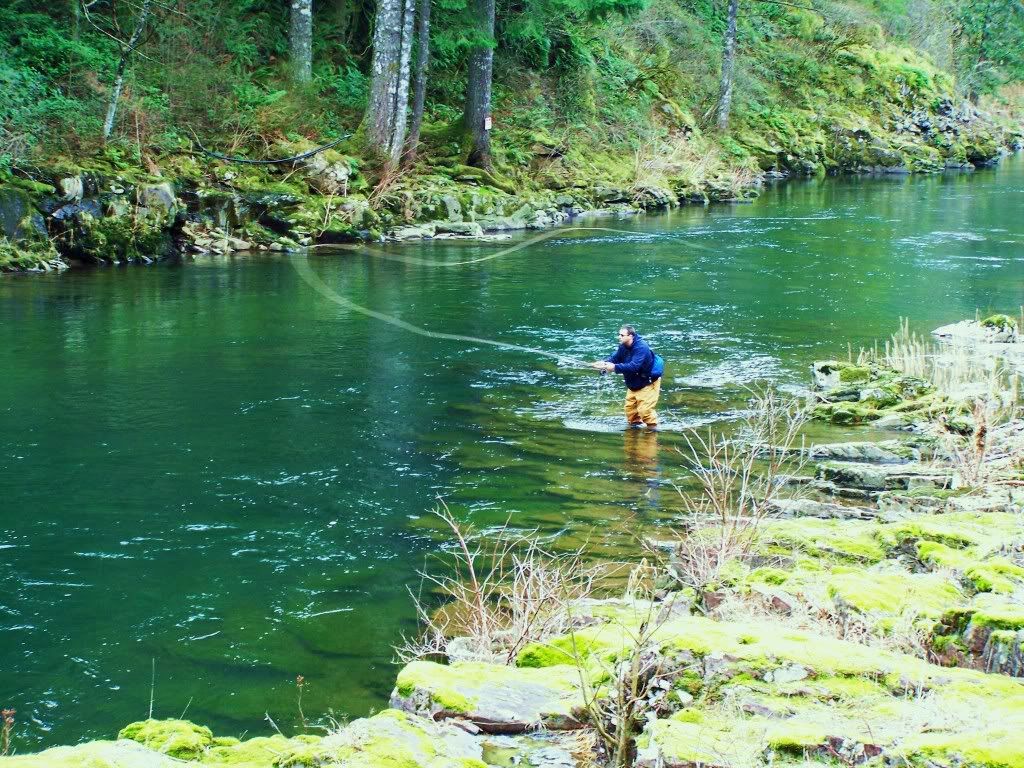 Pals cating pic.