Discussion Starter
·
#1
·
My good friend Eric (Troutrageous) and I decided to skip some of the crowds on the upper columbia systems and make a drive down to the Ronde. We got there on friday night and setup camp to make a day of fishing out of saturday. We usually like to skip right over the
[email protected]
section because we like to eat hatchery fish! So we parked at one of the higher parking lots, hiked up as far as we could, and fished our way back down to the car hitting the seams and tails that looked real good.
We really were catching the bass pretty good, and found this to be very enjoyable, even on the big stick! the initial grab, even from a small bass is always fun IMO. Anyways about 3/4s the way thru one of the runs and after being tapped by bass all day I get a REAL NICE HIT followed immediately by a couple real strong head shakes. After feeling that the fish was really on, and hearing my reel click a few times, I start to make my way back to the bank. on my way to the dry land, mr Steelface goes for an epic run, and my double clicker SCREAMED for the first time. WOW.... (thanks mumbles for the setup!) I made sure I had good side pressure and let the fish do his thing as my buddy comes sprinting down the bank to help with the commotion. Long story short we land the fish safely and I put my first spey fish to hand!
my best guess was 7-9# range wild fish, bright and healthy.
too sum this all up, and sorry about the messing writing....
INCREDIBLE.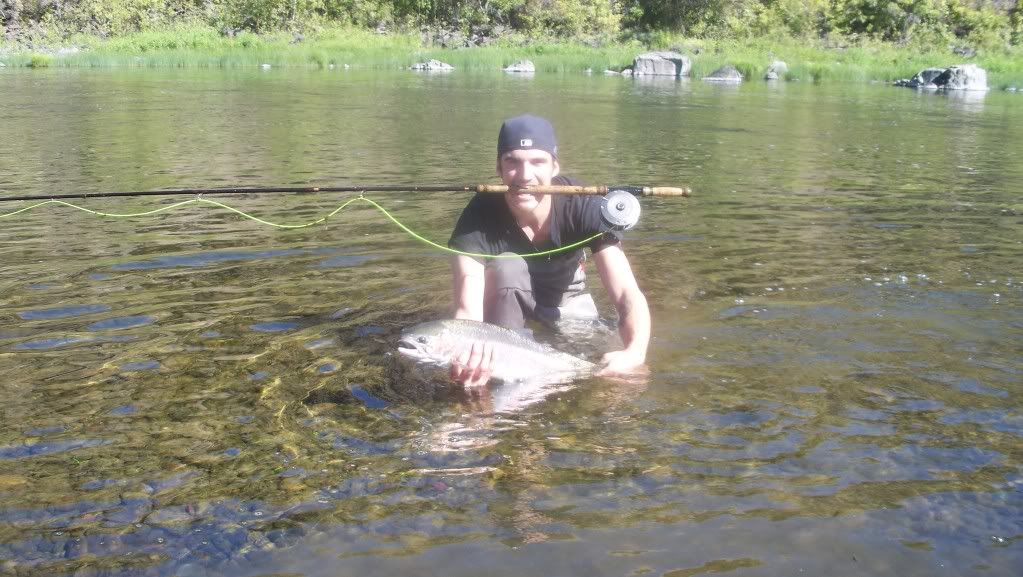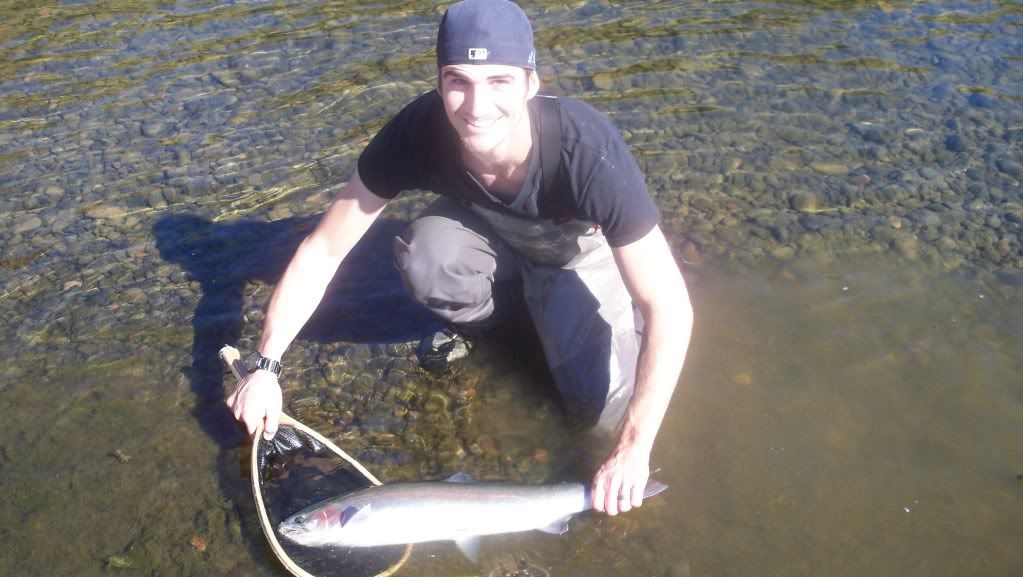 http://i803.photobucket.com/albums/yy315/Cynosure63/100_4507.jpg