Discussion Starter
·
#1
·
I'm going to make one of these nets.
Does anyone have some good information on what webbing would be the best to use? Ideally, it'd be nice to use some type of rubber netting. I prefer that over the fiberous kind as shown below because I find it to be less grabby for errant flies, etc.
Also want to make sure that whatever material I use is the easiest on the fish. Thought?
Seems like an easy and fun project to knock out. If the first version goes well, I have some ideas on how to make one that collapses in half for watermaster sized storage.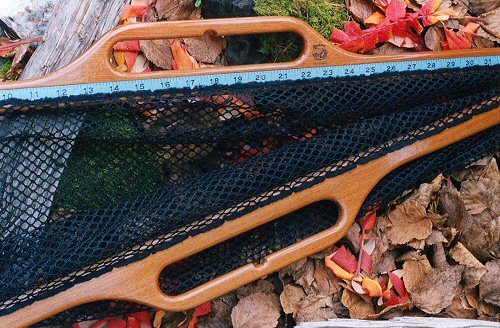 In the past - I've avoided carrying a net on the watermaster - but there's been a couple times where I know I could have netted the fish much quicker than the float in hand cradle - seems like the right thing to do now.