If you had only one foam fly which would it be?
I could not live in that world.
I want one for big lakes and big rainbows in Argentina.
Not sure what kind of bugs & stuff they have swimming around down there, but this should get their attention.
H+F FF October Caddis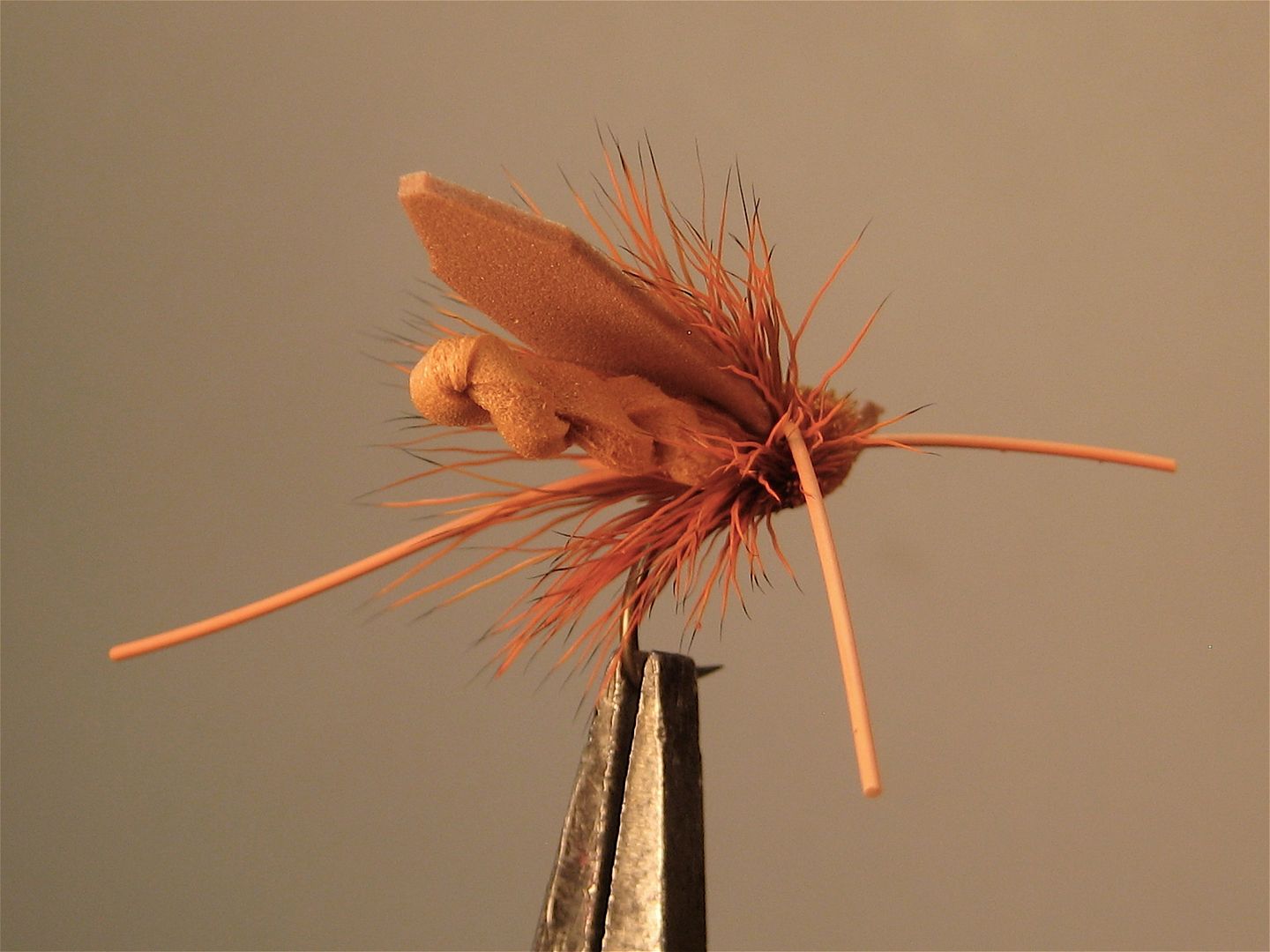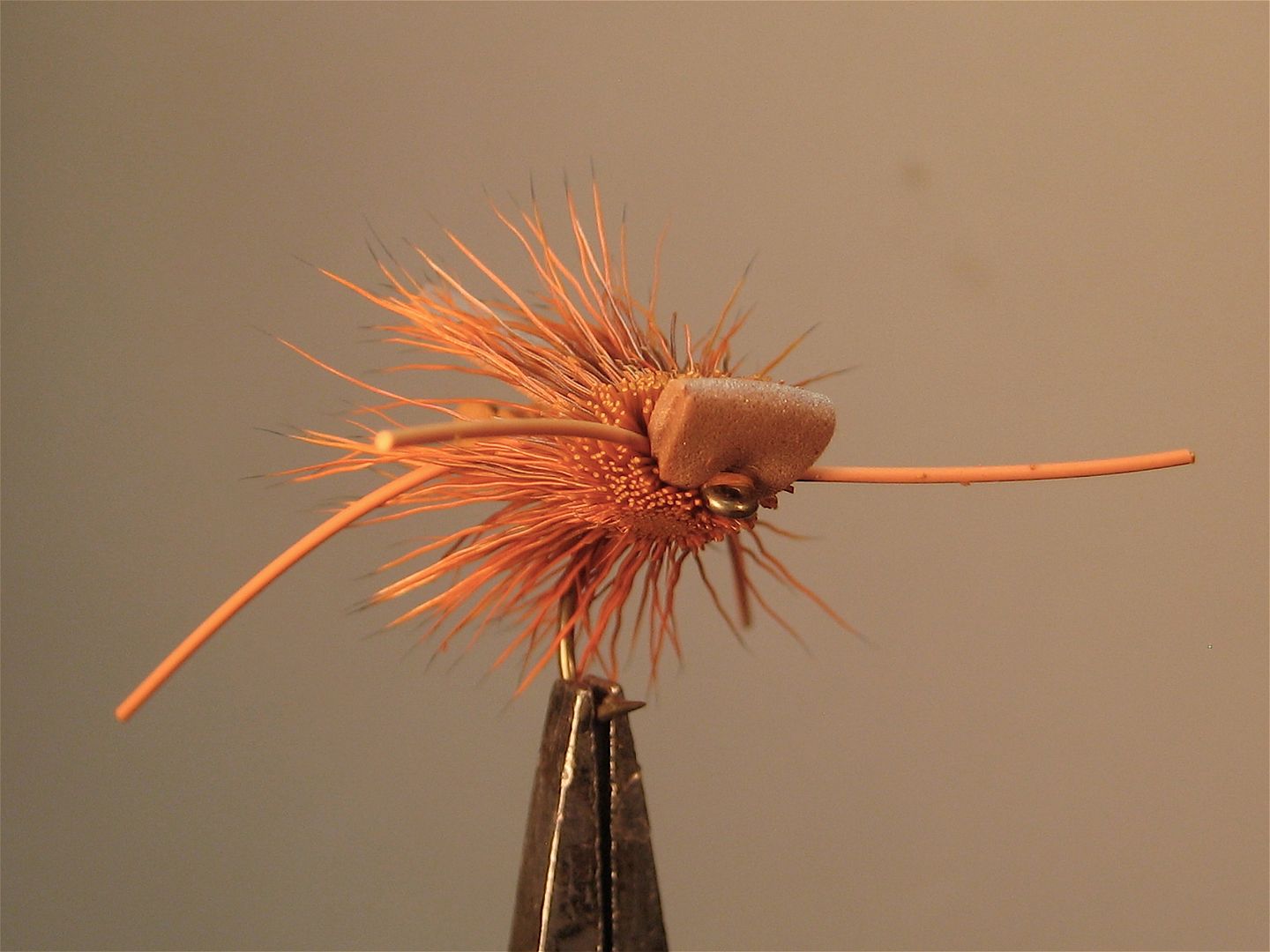 Tied on a #8 Dai Riki 135; wing/lip is 1mm foam (doubled over for the lip; should push some water if fished as a skater). Change up the colors for the local critters.
Rance's Gypsy King
is suggested in one of Orvis' "Top 10 Flies For Patagonia" lists. Interestingly, they "borrowed" one of the photos from my SBS without even asking.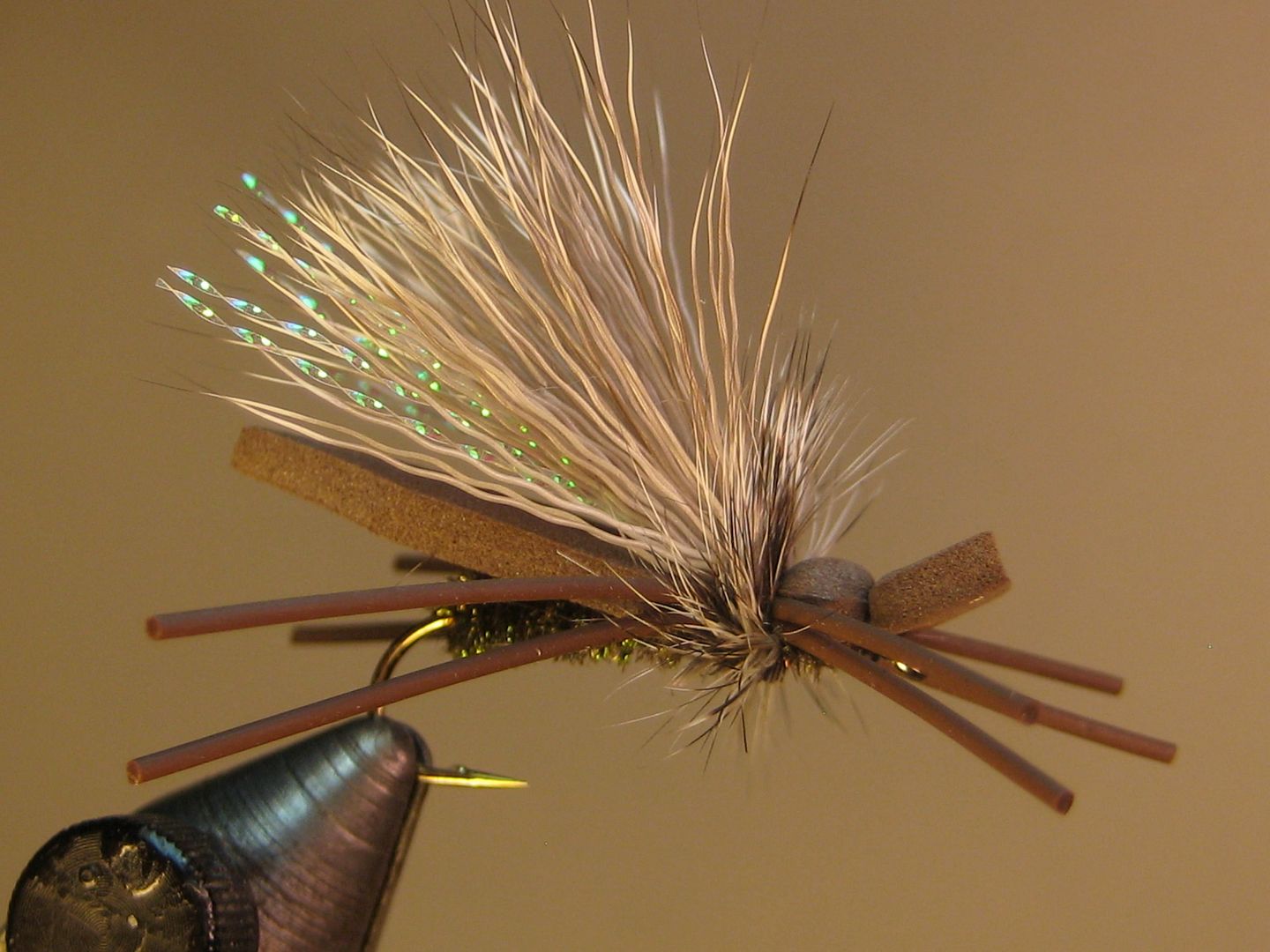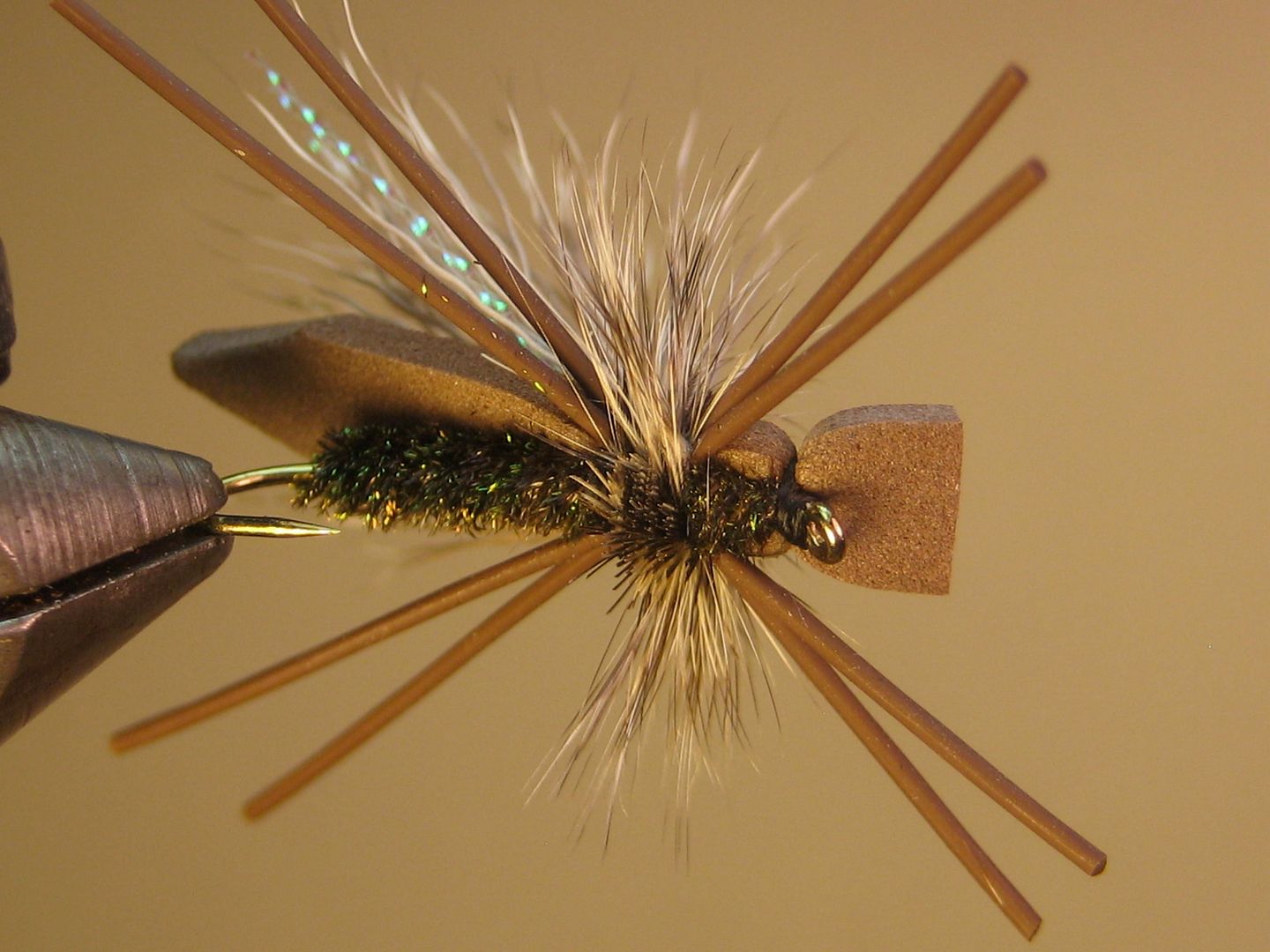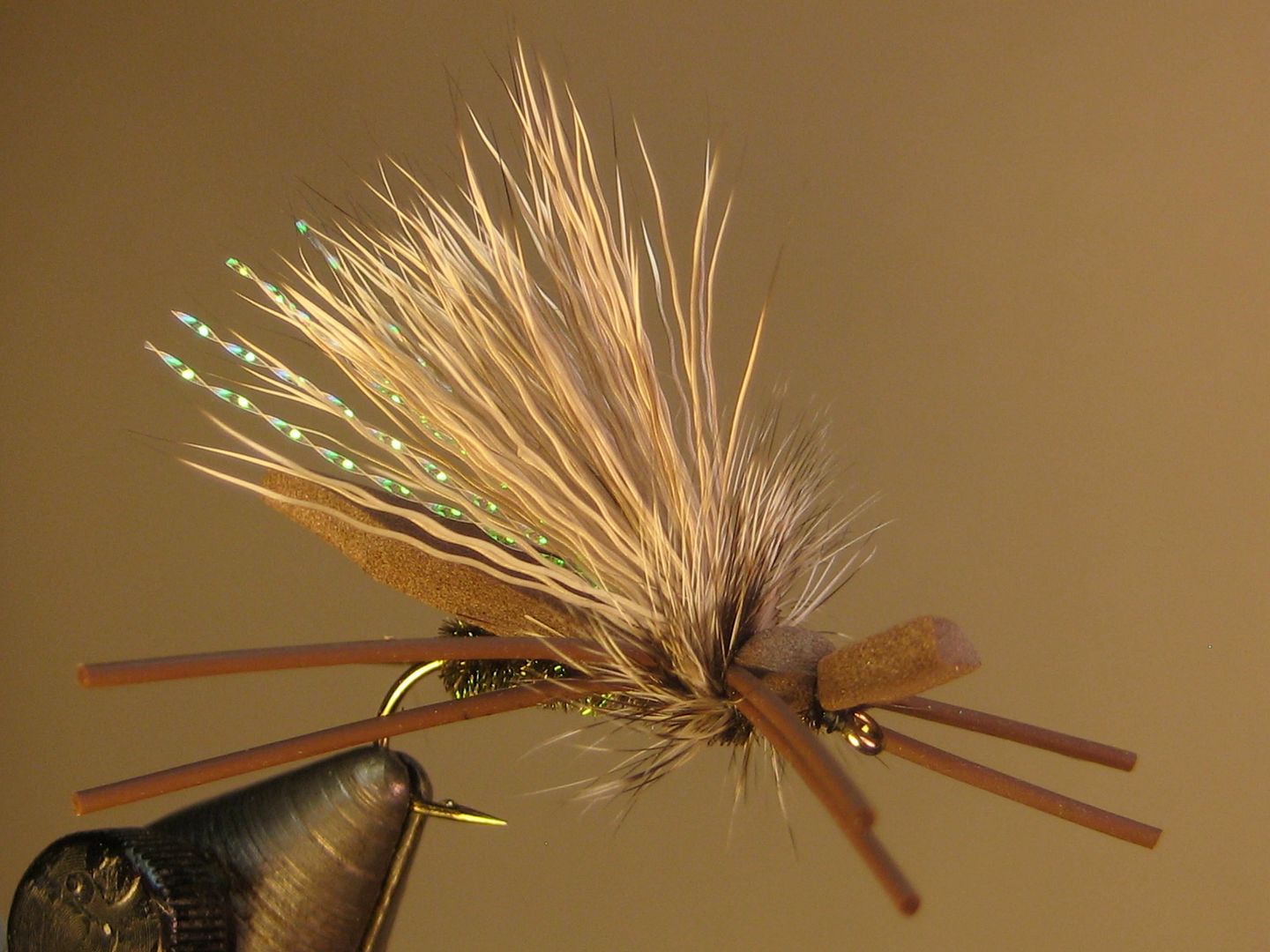 That's a good one, too; easy enough to tie.
Regards,
Scott