Discussion Starter
·
#1
·
With my father in law still here and since I got him a 5 day license instead of the 2 day license he needed for our Yakima River trip we headed out for a MA 9 Beach. The tide was high at 5:30 but there was not going to be huge water movement. Regardless we figured we'd see if some Sea Run Cutthroat Trout would come out to play.
I selected a Kerfwappie baitfish, a Gartside style, for my father in law and told him to cast it out and strip it in, varying the retrieve. Work it 180* around you from the shore before going out into the water as many SRC are found in less than 18" of water. I showed him a gravel spit that would allow him easy wading access and told him that there would be a pool in this direction that sometimes would hold bait and also bait eaters. On the opposite side was a slowly deepening gravel bottom that led to grass beds, also a place for SRC to feed.
I wandered about 50 yards down the beach, keeping an eye on him. He's fishy but his wading is not what it used to be and sometimes there are waves from passing vessels that can swell and sneak up on you if you are not familiar with this beach.
He got into this: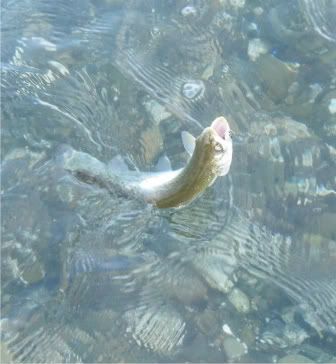 He then got into this a couple casts later: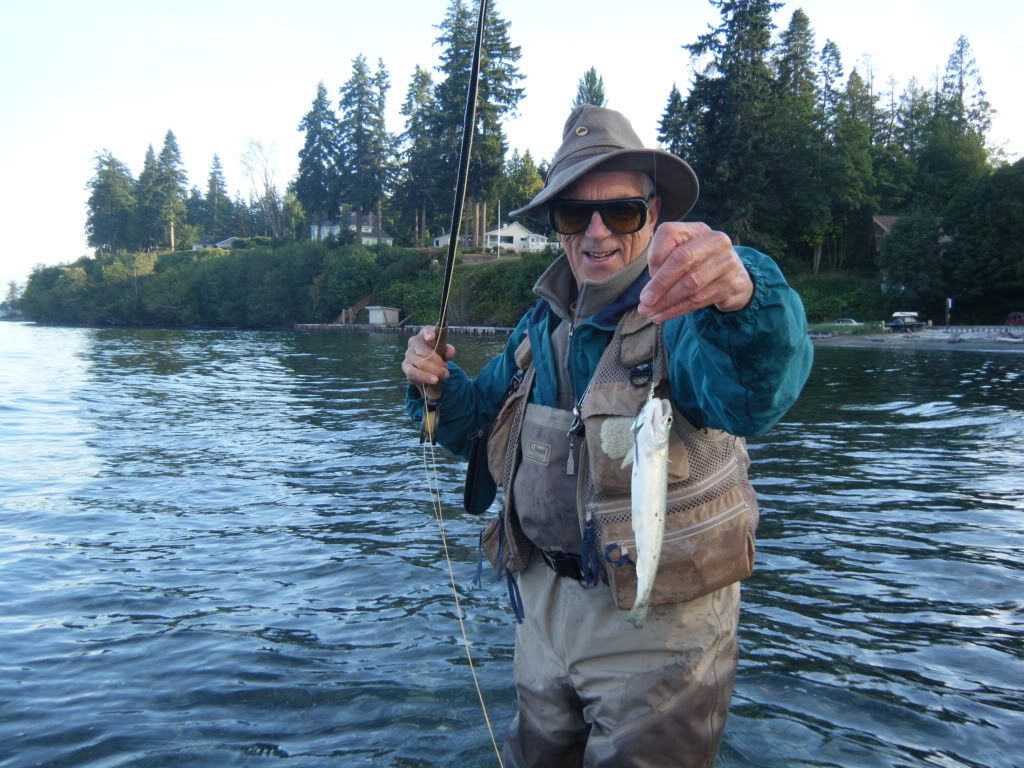 I worked a couple of floating patterns, a popper and a gurgler. I got a few swirl refusals but no takes or hookups.
It was a great quick trip to the beach.
We saw five small boats return from fishing. One had a single king, probably about 20#. Everyone else got nada.