Discussion Starter
·
#1
·
My uncle and I chartered the Shogun to do just that. We have a couple of spots open and Shogun Sportfishing wants the angler list in a couple of months to secure the boat. The trip isn't until Nov 2018 so there's plenty of time to beg, borrow or steal those 13-15wt setups.
400+ scoops of bait for chumming. 3-4 skiffs to chase down the big fish. 16 anglers is an ultra-limited load.
Interested? PM me here or call the number below.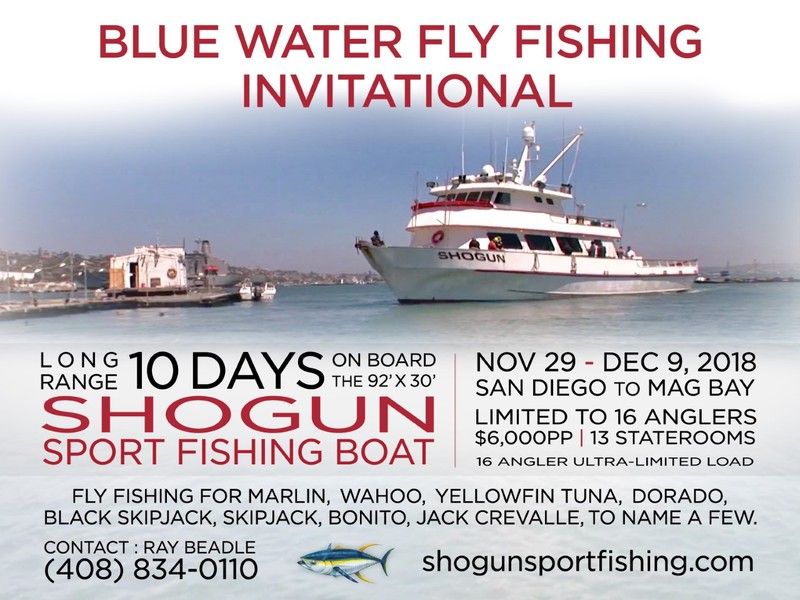 This is my first post on this board. This is not a commercial advertisement. I'm one of the paying anglers on this trip just trying to fill some open spots. If the mods deem this post inappropriate, I will delete it.